Seven years as a blink of the eye. It seemed like yesterday whenTemplation Angkor Resortopened its doors a short bike ride from the majestic Khmer temples. Yet the constant attention to detail, the team dedication even during the trying times of the pandemic, more planting, more pruning, more innovation to make the resort even more sustainable and eco-friendly was something to celebrate and be proud of.
Two weeks before welcoming the Khmer New Year, the 130-plus team gathered near the entrance for an evening of music, singing, dancing, playing a gift-laden lucky draw, for the pleasure of being together and look at the achievments with a smile and a song. "Back to School" was the party theme this year, allowing for many funny schools uniforms!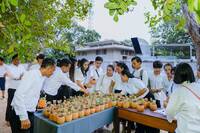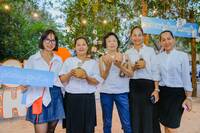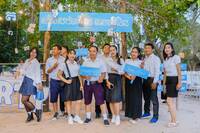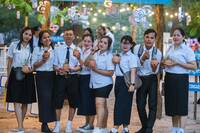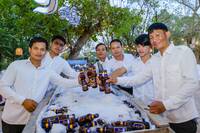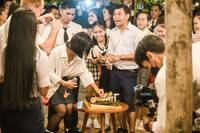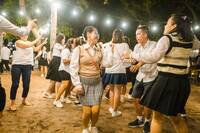 And a few days later, the resort was all decked-out for Chaul Chhnam Thmei, the Welcoming of the New Year, with guests invited to watch the traditional Trot dance, and then joining the games held everywhere in Cambodia at this time of the year. Meanwhile, Angkor Archaeological Park was getting ready for concerts, more dancing and a giant display of origami hearts in front of Angkor Wat.