"I got the book when I was getting ready for Top Chef [France competition, 14th edition, March-June 2023]", explains Sarika Sor (1994, Compiegne, France); "since then, it's been some hectic months but I did show it to my parents, and explore some recipes.""The book" is The Culinary Art of Cambodia, and the legacy it carries does mean a lot for Sarika and her mom and dad, who are both from Battambang yet met and married in exile during the 1970s, after escaping the Khmer Rouge.
Entering Top Chef [official page (in French)]-- and reaching the quarter finals -- has been a life-changing experience for the brilliant student - BA in Montreal, MA in marketing at Lille University -- who went through "tough but so enriching moments. While struggling with myself, the only amateur cuisiniere facing experienced chefs and sous-chefs [among the 16 candidates to the 2023 edition of that famous TV (M6) program were professionals such as Alexandre Marchon, Victor Blanchet, Bérangère Fagart, Carla Ferrari, Danny Khezzar, Jacques and Mathieu Lagarde, and Hugo Riboulet, who won the contest], I progressively got confidence, and in the process I came to better grasp my culinary heritage, which is essentially Cambodian. I came to understand that, like in most families of the diaspora, my parents have been quite strict, demanding excellence from their kids, and their main way to express their love (both for Mom and Dad) was by cooking a storm whenever we were all home."
From her winning Objectif Top Chef selection contest to being one of the most praised competitors by invited 3-star chefs-jurors, Cambodian cuisine has been very much on Sarika's mind: creations such as the "Phnom Penh-Menton" lemon pie, or a revisitation of her mother's cherished chicken -- she used pigeon meat instead -- with ginger, or her take on the traditional sweet-and-sour soup (samlor phaem ning chour), memorably evidence it.

Growing up
(courtesy Sarika Sor)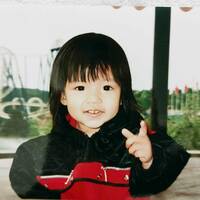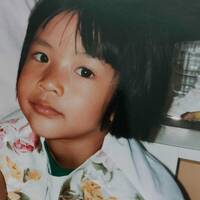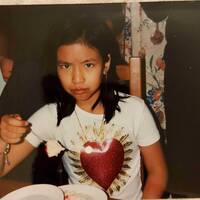 Now a roving (for private parties and corporate events) and pop-up chef, Sarika keeps using Cambodian ingredients and her Cambodian culinary DNA in her personal vision of French gastronomy: "It is really stimulating to work for a few months in a new kitchen, deal with what you have at hand to express yourself. As a resident chef in a Paris 17th district restaurant, for instance I decided to put only one meat dish on the menu, veal tongue, boiled like in so many French school cafeterias -- where it often left bad memories! --, but in a rich broth and then seared on barbecue and served with spicy Southeast Asian sauce. Or at a place in Lacanau [southwestern coast], I only had a pizza oven and I baked everything in it, including bao buns, fascinating! Or at a streef-food festival in Brussels this summer, where I did my mom's ginger chicken in croquettes, skewers with kreung, gyozas with blood sausage...Currently, I'm visiting chef in a Paris high-end tapas restaurant, and I revisited the red curry-pineapple stew with fowl gizzards instead of pork meat".
Back to Lille when work allows, she loves to bike around the city, treat her friends to scrumptious meals (with dried shrimp and fish from Cambodia as amuse-bouche), pay a visit to her (often Michelin-starred) friends around North of France. And she's seriously thinking of finally flying to her ancestors' country : "I was so busy with my studies, and then with this jump into professional cuisine, that I never had a chance. When I was 'locked' in Top Chef studio, one of my brothers [she has four siblings] got married in Cambodia, the whole family went there and embarked in a one-month road trip across the Kingdom, I was so sad I couldn't join. But I have a pending invitation from one Kampot pepper farm and resort, I'll be around soon!"