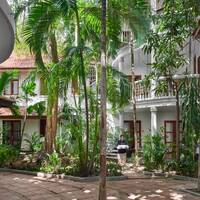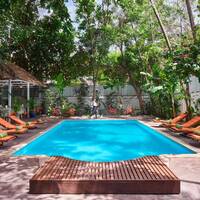 Welcome back to Jungle Addition
This is no AI, no wayback machine, just labor of love: a precious period Phnom Penh townhouse from the Golden 60s brought back to life as a 18-room jungle-mood hotel.
After a recent phase of renovation and sprucing-up, we are happy and proud to welcome you in this 'jungle addition' to sleek Penh House hotel a few steps away.
The intimate resort is set in a quiet backstreet of the historic quarter, with serene pagodas nearby, the Royal Palace and the National Museum of Cambodia at walking distance.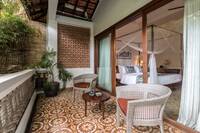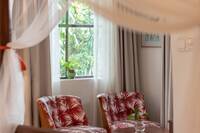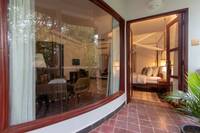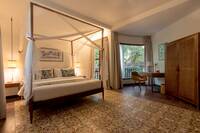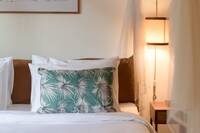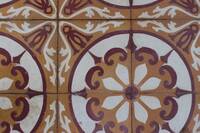 The 17-strong team will take care of all your needs and inquiries. At front desk, supervisor Cha (short for Charmaine Ann), 26, holds a Tourism Management degree and has been working for five years in the hospitality sector. Time is flying, yet it takes a rest here.