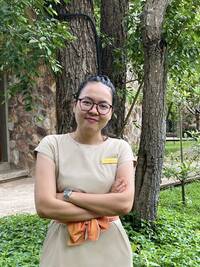 Meet Preap Sovansamphos, Creative Team Leader
"Pandemic times have taught to stay united and connected, to see the light at the end of the tunnel, and to be more and more creative", reflects Preap Sovansamphos, or just Samphos, on the eve of International Women's Day 2022.
And the Templation Angkor Resort E-commerce Manager (now Creative Team Leader), who has been working with MAADS since 2011, really knows what "creative" means: these last two years, the self-taught graphic designer has contributed to the brand image of this groundbreaking resort at the gates of Angkor by designing inventive menus, invitation cards, posters...
"I've always loved sketching on a piece of paper, coming up with forms that are cute and tiny", recalls Samphos, who is also an avid fiction literature reader at her free time. But this artistic streak does not prevent to tackle number and business facts in her professional position.
"My experience reflects how much we care about women empowerment at Templation", adds Samphos, who moved with her family to Siem Reap from Phnom Penh in 2015 and decided to join in the exciting and demanding phase of Templation pre-opening.
Among the Women of Templation Angkor Resort
On the 8 March Group Photo: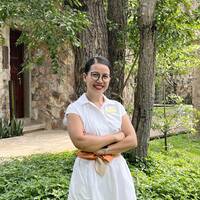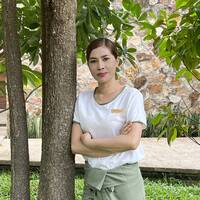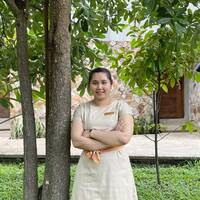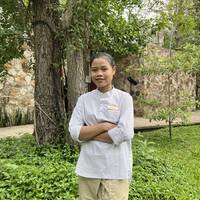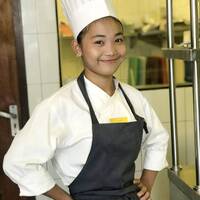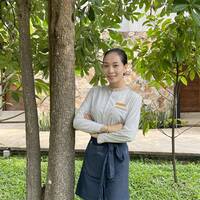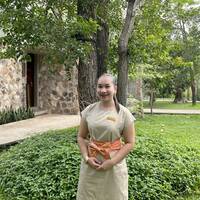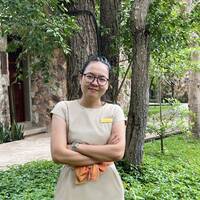 According to Somonea, Templation Acting Manager, "45 % pc of the resort workforce is now female, and women have gained the majority of leading positions such as department heads, housekeeping captains, etc…"