The Culinary Art of Cambodia, by H.R.H. Princess Norodom Rasmi Sobbhana, great-aunt of H.M. King Sihamoni of Cambodia. A 184-page, richly illustrated book containing:
a historic background presentation
the complete 1960 English edition, with some 300 culinary recipes and tips
the 170 recipes in Khmer selected by the Princess for publication in the Royal Family Bulletin (BMD) from year 1970
200 photos of Princess Rasmi Sobbhana and the Royal Family, re-created dishes and from the book making-of, including the ceremony offered in tribute to Princess Rasmi Sobbhana by the Sacred Dancers of Angkor in September 2020.
Five three-course menus selected and realized by the Heritage Sisters (Mesdames Men Chandevy, Men Sodany and Men Sotheavy) to reflect today's relevance of Princess Norodom Rasmi Sobbhana's culinary art.
Recommended donation: 21 USD (all sale proceeds are going the Sobbhana Foundation for Women and to the Wat Rasmi Sobbhana (Reaksmey Sophorn), the Kandal Province pagoda named after the Princess.
ISBN 13 978-9924-9540-0-2. A publication by Templation Angkor Resort and Angkor Database.
Where can I purchase the book in Cambodia?
Many fine locations are joining in to help with the distribution. Click on location name for direction.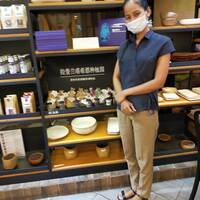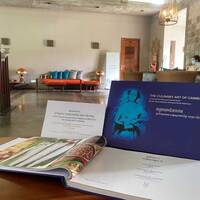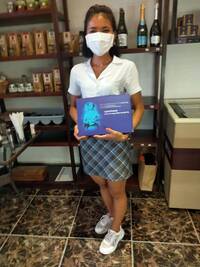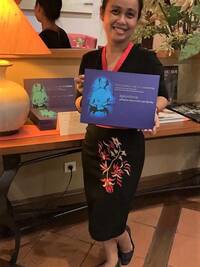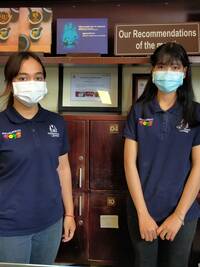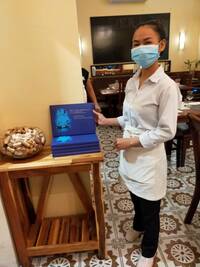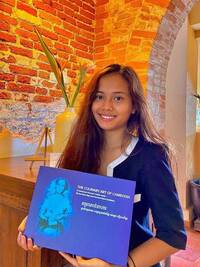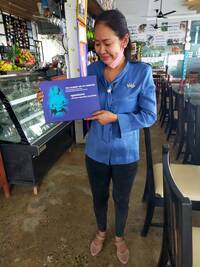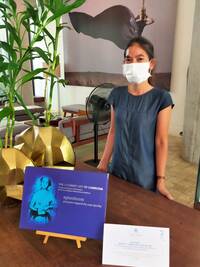 Siem Reap
Fellini Siem Reap Restaurant
Satcha - សច្ចៈ Arts and Craft Center
Soieries du Mekong Store

Provinces

Jasmine Boat Café & Restaurant, Kratie, Kratie Province
Le Relais de Chhlong, Chhlong, Kratie Province
4Rivers Floating Lodge, Tatai, Koh Kong Province
La Java Bleue Hotel & Gallery, Kampot, Kampot Province

Amber Resort, Kampot, Kampot Province
Would you like to add a location to the consignment list? Contact us.

Online
Want to contribute with online placement? Contact us.
The Buzz
Scandasia June 2022 (English)
June 2022: The Culinary Art of Cambodia gets Special Award of the Jury at the 25th Gourmand International Cookbook Fair in Umea, Sweden:
Sabay News (Khmer)
Our publication of Samdech Kanitha's book, inspiration for cooking classes given by HE Lok Chumteav Sor Socheata (Under Secretary of State, Ministry of Education, Youth and Sports)
ការបោះពុម្ភផ្សាយរបស់យើងអំពី សិល្បៈធ្វើម្ហូបកម្ពុជា របស់សម្តេច កានីថា ដែលជាការបំផុសគំនិតសម្រាប់ថ្នាក់ធ្វើម្ហូប ដែលផ្តល់ដោយ លោកជំទាវ សឿ សុជាតា (អនុរដ្ឋលេខាធិខាក្រសួងអប់រំ យុវជន និងកីឡា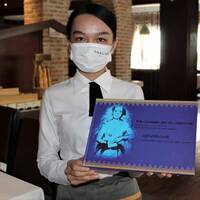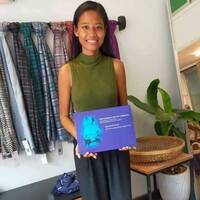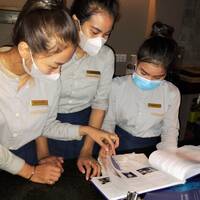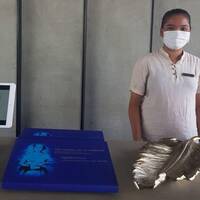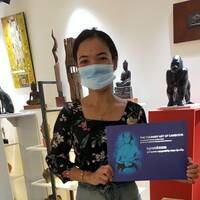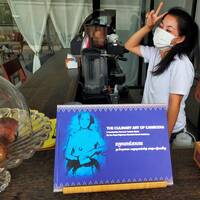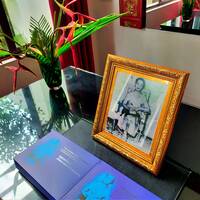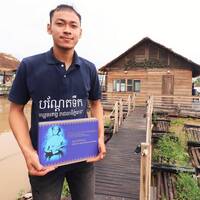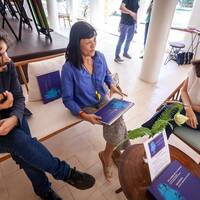 A presentation by Cambodian influencer Chan Kongka
Where can I find this book worldwide?
We are currently setting up consignment spots in Thailand, Singapore, Vietnam, Australia, Canada, France, UK, USA... Want to become a distributor, email us.

For individual express mailing, email us.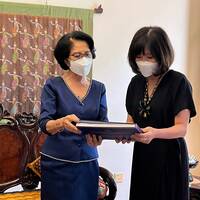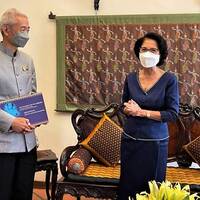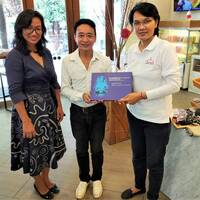 Libraries Around the World
The book is available at a growing number of public and university libraries, such as: