Operated by Templation's two trained therapists, Sara and Moniroth, the machine softly whirs in the quietness of the resort's spa, looking for sore points, places where the natural process of cell regeneration needs to be stimulated. The treatment, called endermologie, is in fact a deep tissue massage that makes wonders to the whole body, in particular the lymphatic system.
What is endermologie, exactly? When French physiotherapist Louis-Paul Guitay (LPG, the initials behind the brand nowadays used wordlwide) designed the first Cellu M6 machine, it was a way to enhance proved physiotherapy treatments. The benefits for skin toning, deep tissue regeneration, elimination of cellulitis, quickly made it a staple for wellness and beauty spas, and the legendary Paris Ritz Hotel added it to its Health Club as early as 1987.
Detox, muscle relaxation and toning, anti-aging and resculpting applications have been tested and developed with specific machines for face and body treatments. Completely non-intrusive, endermologie is recognized as a natural alternative to aggressive cosmetics and plastic surgery, both for women and men.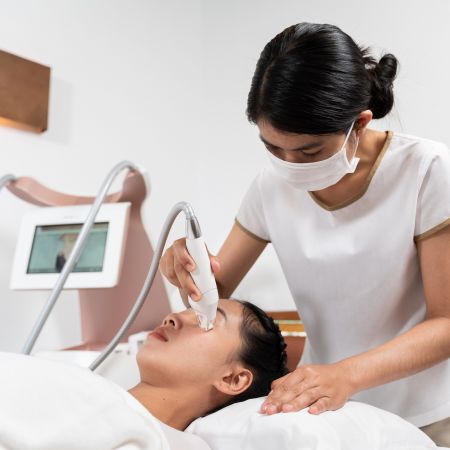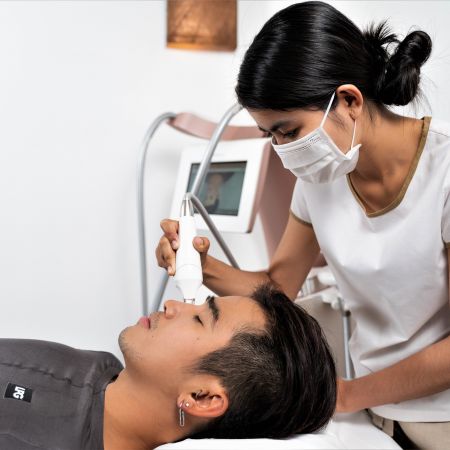 So what is it about, really?
It is all about your body, your health, your well-being. So let's clarify some important points: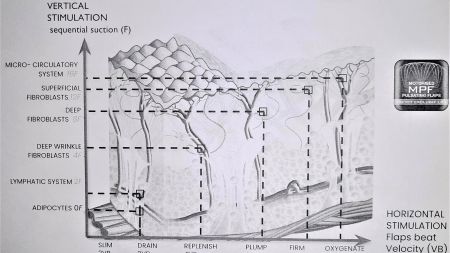 A skin treatment?
A soft, supple, toned and relaxed skin is a thing of beauty. Yet we always have to look into what is going on "beneath the skin". The endermologie treatments go deep, without leaving scars nor damaging the upper epiderm.
With mecano-stimulation, it is possible to stimulate the "elixir of youth" basic elements: collagen, elastin and hyaluronic acid, so important for cartilage and joint smoothness. Cellulitis, but also 'orange peel skin', wrinkles and lumps, are smoothly eliminated.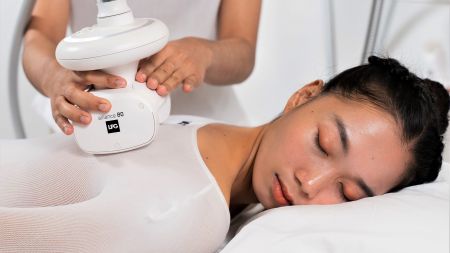 Just for older people?
The connecting tissues beneath the skin, called fibroblasts, get damaged or stressed no matter your age. Wrinkles, fat deposits, poorly drained epiderm ensue.
Endermologie treatments have been proven highly beneficial for young women in post-partum recovery, men and women submitted to stressful life. Thanks to the two main devices operating on your body and face, rolls and flaps, fibroblasts are stimulated, fat accumulation is reduced, collagen natural production enhanced.
"More and more men turn to endermologie for face treatments combating tiredness, gaining a healthy-looking complexion, lifting features and improving skin quality," notes Adeline, the specialist who helped with training Templation therapists.
And as for this depressing beer gut or sagging bum, a sustained endermologie treatment can be much more efficient that liposuction procedure...and won't leave you scars or post-operatory side effects.

In addition to proven reduction of cellulitis and ungainly fat, endermologie benefits the whole balance of the body, combining wellness and beauty enhancement. At Templation, you can opt for one-time sessions or sustained 2-day, 4-day or 6-day retreats. Adeline recommends three weekly sessions for three weeks as a start to boost the treatment, then once a week at your leisure. "For the face, the results can be noticeable right after the first 20-minute session", she adds.

See Templation Endermologie Menu.

In Cambodia, endermologie treatments are exclusively available at Templation. A Phnom Penh spa center will open soon.