You can say that the travel and style bug runs deep in the Yong family, originally from Cambodia and established on the US East Coast: out of five sisters, four are bloggers-influencers.
And among this bevy of explorers of great destinations or fashion trends, meet Savath and Sovann, who recently visited Cambodia for the second time and found new reasons to love the land of their ancestors: "People here are so warm and friendly! And when we discover hotels such as Blue Lime, Pavilion or Penh House, it's so different with what many people back in the US think of Cambodia! We love to show the country from that angle to our followers."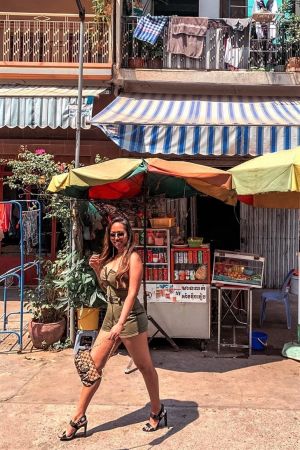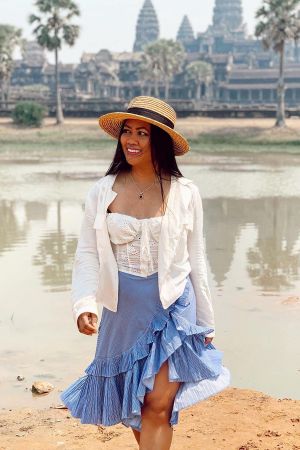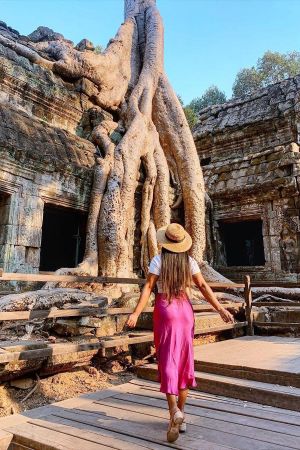 Born in a Thailand refugee camp when their parents had to flee from the Cambodian civil war, the two sisters were 2 and 4 years old when they moved to America, along with their other siblings. Coming back to Phnom Penh or Siem Reap holds a special significance for these worldwide travelers, who find here, at every street corner or amidst the Khmer temples, echoes from their family history, the language, the food, the culture...
Savath used to work in a PR company, arranging collaborations with influencers. One day, she just thought: instead of being a fixer for other people, why don't I do it for myself? She then decided to start her own blog and social media channels. Eventually, she became a full-time influencer and currently boasts 379K followers. As for Sovann, she followed her sister's path when she saw how much fun Savath was having with her new career. She is now a part-time influencer while working as an aircraft marshal at Boston airport.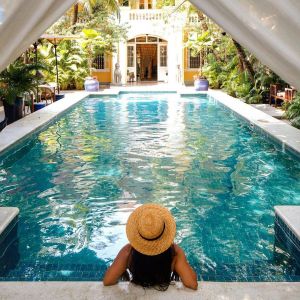 Relax time at Pavilion...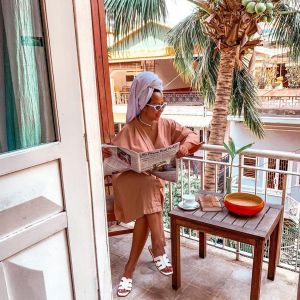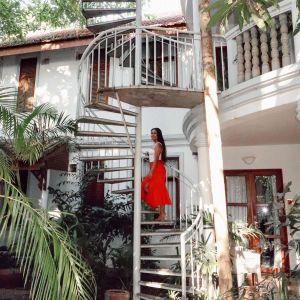 As International Women's Day 2020 is coming, Savath and Sovann reflect on their own experiences: "We work for ourselves, we are our own bosses. In control of our lives and our brands, not behind the scene anymore! We are also really happy to see so many women working independently in Cambodia, reaffirming their role in society and family. And we'll be back, as soon as possible!"