How do you, at 29 years of age, become one of the youngest hotel managers in Cambodia, symbol of a rising generation of Cambodian hospitality professionals? With his catching smile and poised demeanor, LY Bunma (1990, Phnom Penh) attributes it to serendipity, and a good dose of work ethics.
"When I finished high school, most of my friends wanted to go into IT (Information Technology). More than to computers, I was attracted to travel, this whole big world...Was it because I grew up in a borey (community residence) close to Phnom Penh airport? Airplanes fascinated me, but ultimately I found easier to get the travel thrill staying on the ground!"
And that's why, while completing studies in Hotel Management at Norton University, he started to work in this field, first as a Phnom Penh restaurant waiter, then in 2012 with Plantation urban resort & spa, a trendy boutique hotel that had just opened a few months earlier. "Waiter, head waiter, front desk assistant, I wanted to master the ins-and-outs of the profession," recalls Bunma; "I even learnt the housekeeping part, just because I saw quite early a nice hotel was a whole experience."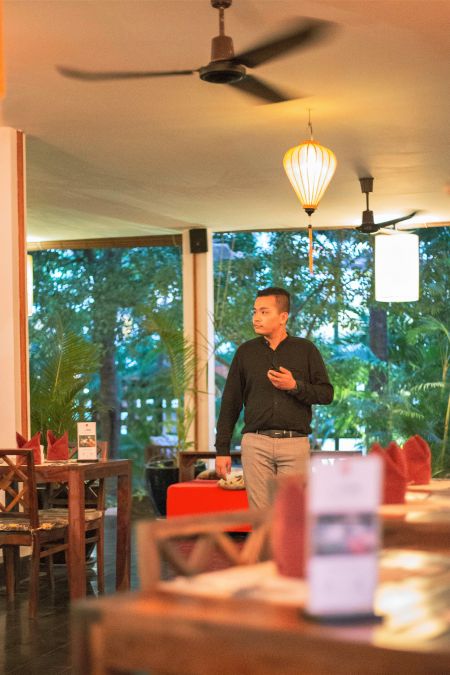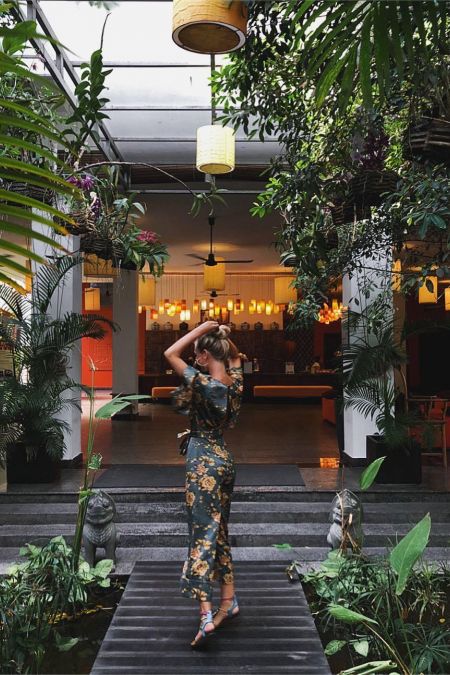 Even if the format and feel of medium-sized, high-end yet affordable properties appealed to him, such as the ones affiliated with the MAADS brand, Bunma wished to explore the whole gamut of the industry, working one year at the massive (500 rooms) Phnom Penh Hotel as a Reservation Supervisor, and at the Queen Grand, also in the capital city, as the Operations Manager.
Front Desk Manager at TeaHouse since 2015, promoted General Manager in 2019, Bunma now coordinates a staff of 63 employees, smoothly combining team-building with a passion for sharing Cambodia's bounties with the international clientele. Because with the chic vibe and Asian urban aesthetic, his priority remains...the guests: "I just want people who come and stay with us to feel at home, to relax and get hospitality service in the highest standard quality."
"I love to join our guests for the daily tea ceremony at our hotel, to recommend places to visit in Phnom Penh, and to suggest them farther destinations around our wonderful country...Siem Reap and the Khmer temples, Kratie and the Irrawaddy dolphins, Preah Vihear up north...where we're going to take the team for the annual trip this coming April."