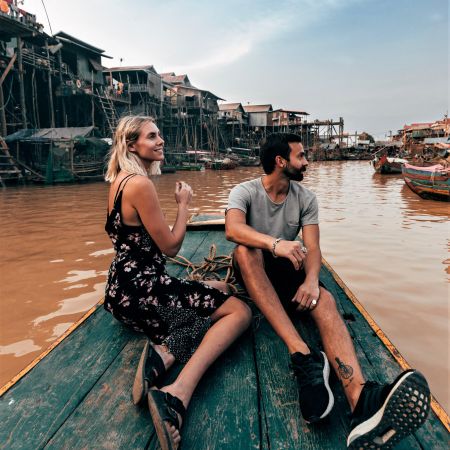 Corinne & River @northsouthtravels
Visual Storytellers around the world
"100% we will be returning! Cambodia holds a special placein our hearts as this was the first destination we headed to when we began traveling full time last year.
"We have such fond memories of our time spent exploring the country through the eyes of MAADs' and their beautiful accommodations. The people we met, the landscapes we crossed, the charm of Siem Reap and the hustle and bustle of Phnom Penh will stay with us forever.
"Even though we traveled through Cambodia for an entire month we barely even touched the surface, there is so much more to explore and we will most definitely be back to capture it."
Visit Corinne and River's website here.