A few steps away from Plantation urban resort & spa, where artist Chhan Dina and sixteen of her young students open the Flying Higher exhibitionon March 16, thousands of pigeons and doves gather at dusk on the esplanade fronting Phnom Penh Royal Palace. It is while watching her daughter and many other kids playfully chasing the birds that Dina came up with the idea of a new series of paintings using a new medium for her, Chinese ink.
"After showing two pieces of my artwork in Beijing, the National Museum's curators were kind enough to send me some Chinese ink for me to try my hand with it," recalls Dina; "I felt really honored, and a bit intimidated, what with such a venerable medium, which has conveyed the art of countless calligraphers and artists..." But she immediately started to work, breaking new grounds for someone accostumed to the vivid colors and density of oil paint.
"It's another world, man!", she exclaims with a delighted laugh. "You need smooth yet bold brush strokes, you have to move fast and have a rather definite idea of the general composition. With oil paint, it often takes me one entire year to complete one painting, I can start it, leave it for a while, come back to it. With Chinese ink, the technique is completely different and...I felt very Chinese, all of sudden! Even if my sensibility and references remain entirely Khmer".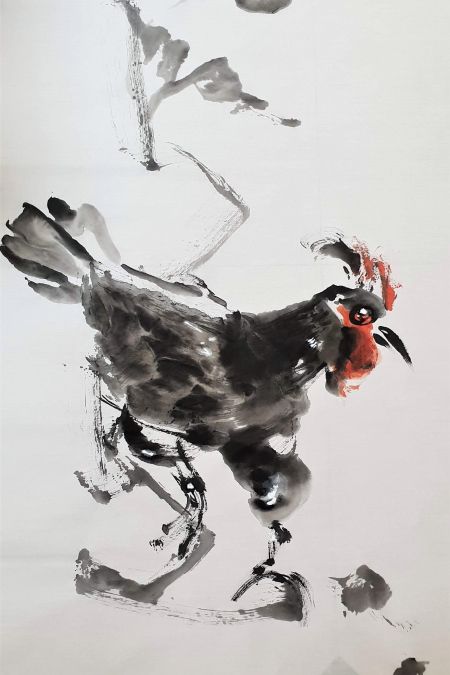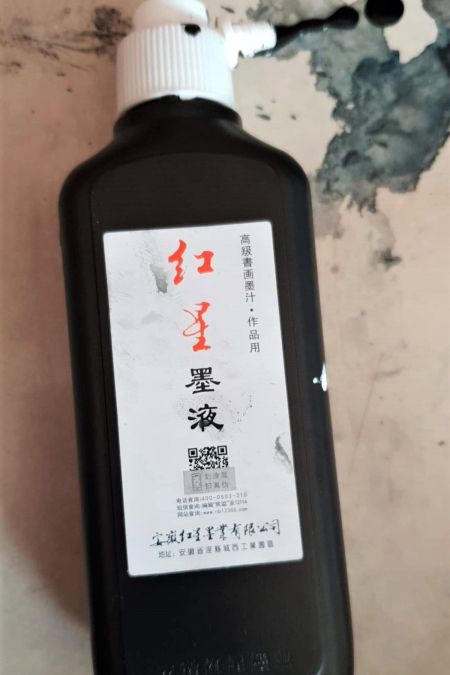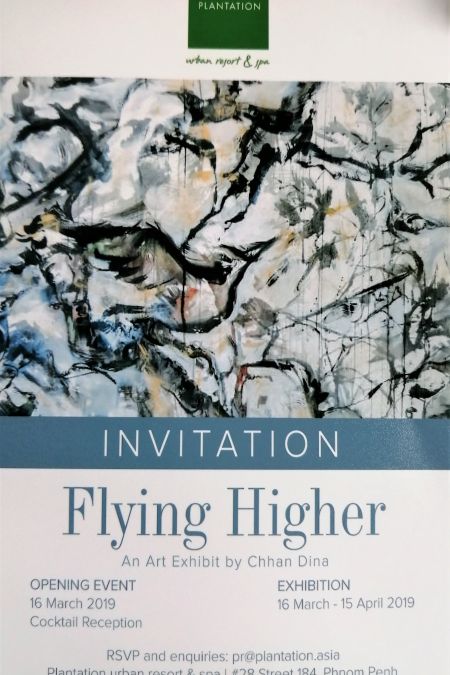 If this new art show demonstrates Dina's versatility and eagerness to learn new techniques, it is also a tribute to her passion for teaching -- alongside her 12 Chinese ink compositions, sixteen of her students (out of the 26, from age 6 to 13, regularly attending the course she imparts at Phnom Penh Symphony Music and Art School) are presenting their own work. And you'll be impressed by the quality of what they're now sharing with us!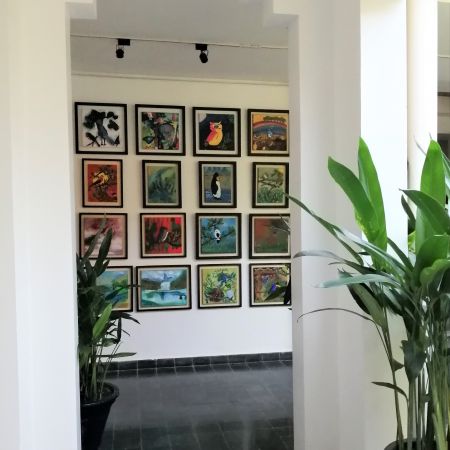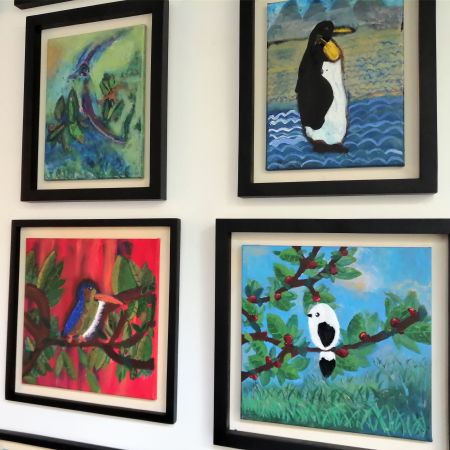 This willingness to teach artistic expression comes a long way back in Dina's prolific career: in the 1990s and 2000s, she held many workshops for youngsters involved in drug rehabilitation programs, and for socially-challenged kids under the patronage of Friends International NGO.
"Art should be more and more an intrinsic part of our lives", Dina likes to claim. And this philosophy is having a real impact on Cambodia society and popular culture: when you watch (like more than 163,000 of us already did!) famous singer Laura Mam's latest music clip, ស្រីស្អាត (Beautiful Woman), a hymn to the modern Khmer woman, you can see Dina in full action in front of her canvas...