It has been a heated contest: for the Asian Gourmet Challenge held in Bangkok last month, chefs from 14 countries and areas (Cambodia, Malaysia, Taiwan, South Korea, Hong Kong, Macau, China, Vietnam, The Philippines, Indonesia, Singapore, Pakistan, alongside 30 Thailand Provinces) had to cook and plate no less than 10 courses of elaborate dishes in three hours.
TIM Pheak, the Executive Chef at Templation Resort, focused on the preparations that reflect best his own version of "New Khmer Cuisine", such as Pomelo Salad, Beef Roll with prahok sauce, Scallops with pickled green mango, Samlor Brohor, Chicken Curry, Fish Amok, Brown Rice with Beans, Braised Tofu, Stir-fried Frog Legs with Kampot pepper, Pumpkin Custard...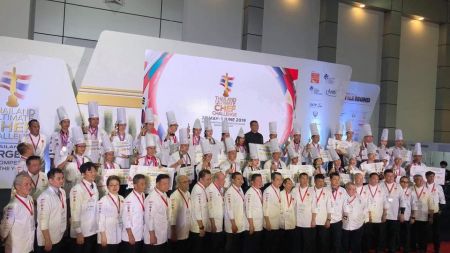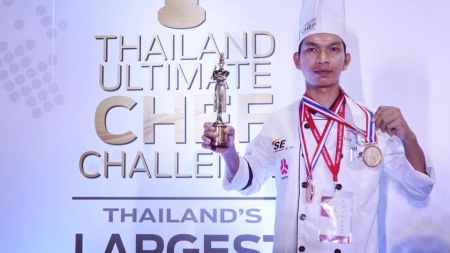 Cambodia was strongly represented this year at the THAIFEX annual event, Thailand Ultimate Chef Challenge, with 27 cooking wizards from the Cambodian Chefs Association. Its president, Long Bunhor, later remarked that "this presence, and the awards won, is an honor to the people of Cambodia. This is a triumph for individual talents, but also for the Khmer culinary tradition."
The Cambodian delegation also took gold, bronze and silver medals in the Global Chefs Challenge, Global Pastry Chefs Challenge and Global Young Chefs Challenge categories.
"Khmer cuisine is definitely on the international map, attracting more and more food critics' and gourmets' attention all around the world, noted Ngoy Seng, head of the CCA Siem Reap chapter.
From breakfast till dinner, and many light snacking in between, Templation guests can enjoy Pheak's delicate and healthy food every day!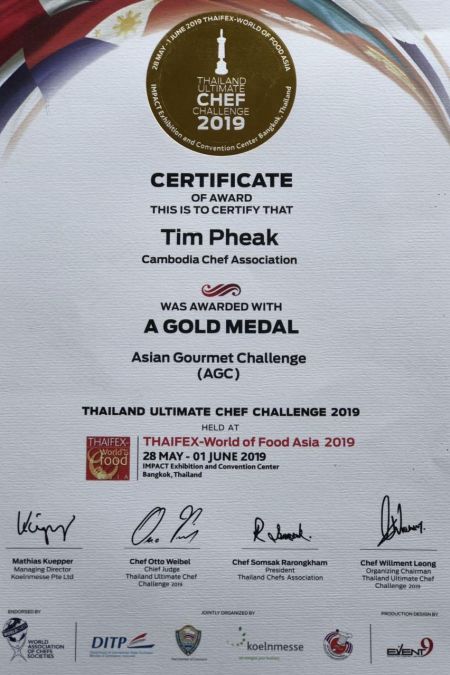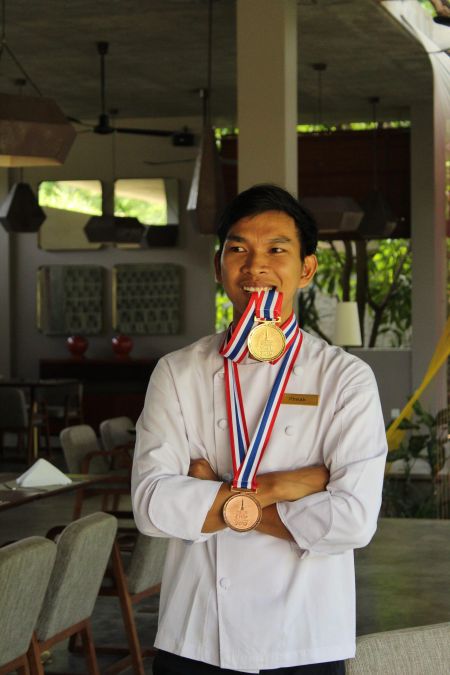 Read Pheak's profile here.
About the Cambodian delegation at THAIFEX 2019 edition, read the Khmer Times report here.