Late afternoon around the blossoming gardens and peaceful rooms of Phnom Penh National Museum, dance is in the air. While the graceful dancers of Cambodian Living Artsperform on a stage set beneath the trees, the recently opened exhibition of Anders Jiras' work on the Royal Ballet of Cambodia attracts schoolkids, tourists and art lovers of all age and walk of life. And behind the glass cases hosting the Museum's rich collection, sculptures and moldings reflect some of the 700 documented hand gestures of the Khmer traditional dance repertoire.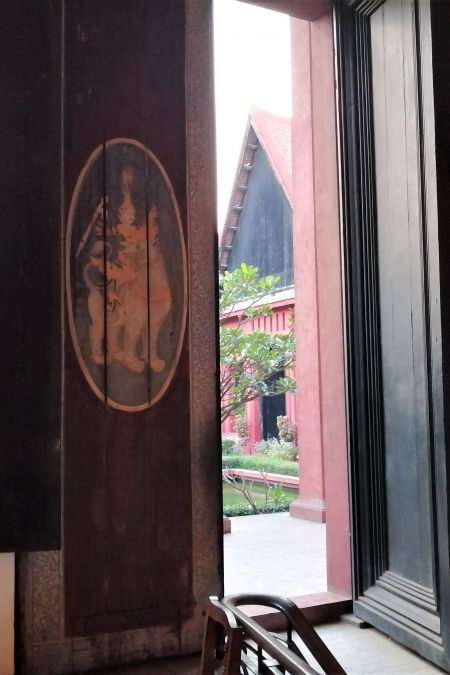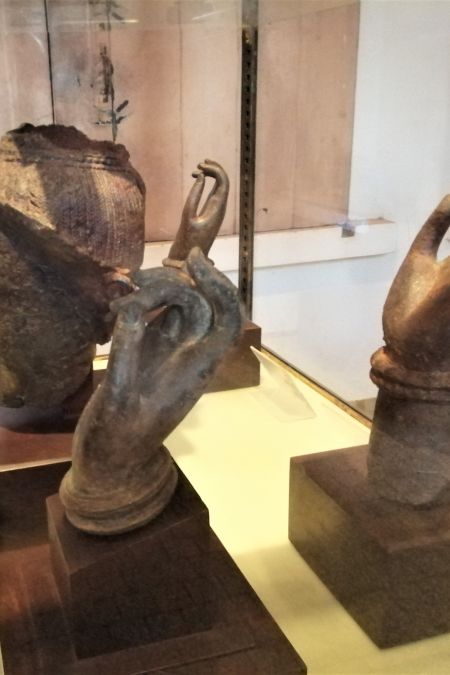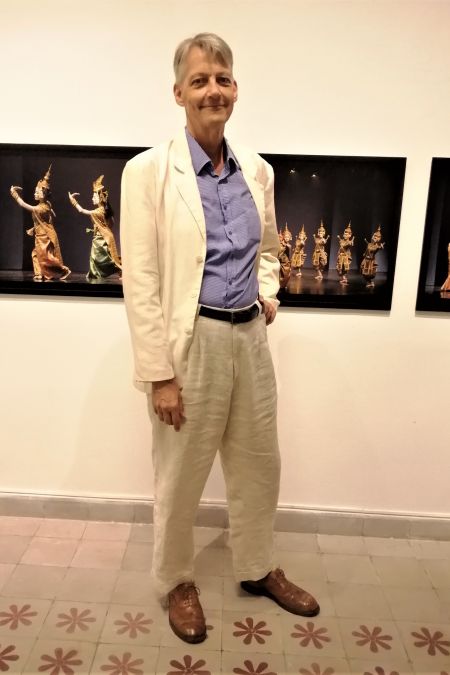 This selection of carefully printed pictures -- out of the thousand photos Anders has been taking since he discovered the Khmer performing arts some sixteen years ago, from village romveng dances to the elaborate tradition embodied by the Royal Ballet -- invites to a journey through the recent apportations by Princess Norodom Buppha Devi, the Ballet's Art Director.
In the last decade, choreographies, costumes and staging have reflected the Princess' and ballet mistresses' revisitation of the classical repertoire. From the first European tour of the legendary ballet during King Sisowath's rule to the innovation encouraged by Queen Kossamak (when male dancers were invited to join the Ballet), to the rebirth of the art after the 1970s and 1980s dark years, this remarkable rejuvenation of a timeless art is still on its way.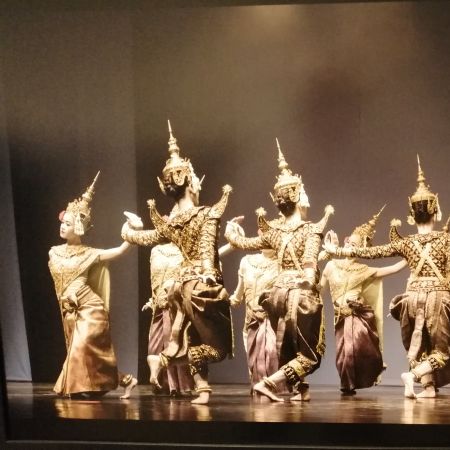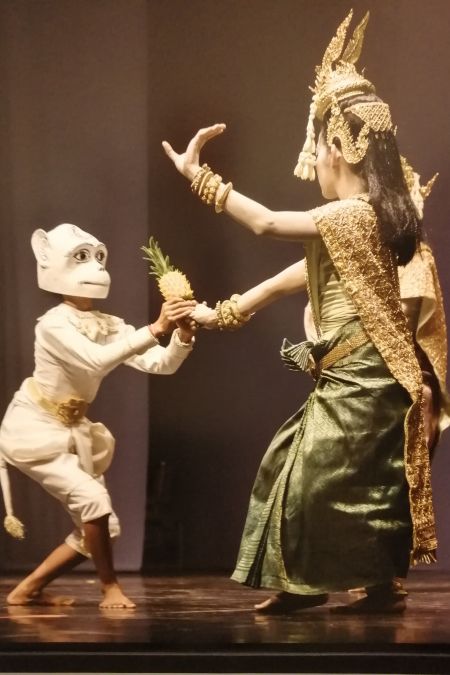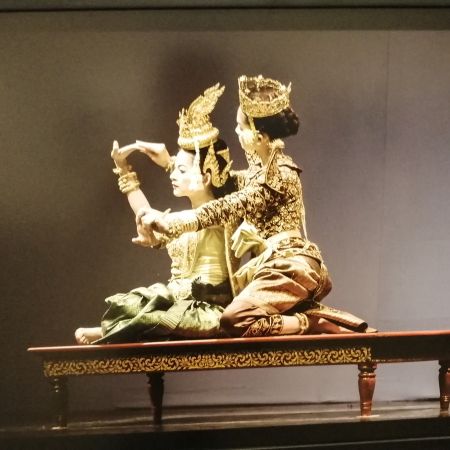 And what a better venue for such a powerful visual evocation that the National Museum? His founder and first curator, George Groslier, exquisitely sketched the Royal Ballet dancers in 1911, when these sacred artists were restricted to the Khmer Royal court's confines. Eleven years later, he was allowed to photograph some of them, leaving us a precious account of the way the ancestral art was then performed. And he wrote an inspired essay on the Khmer Royal dancers' training and uniqueness, where he noted: "This is all about flexibility and memory". About perfecting physical skills to express something above physicality.