Imagine a leisurely weekend brunch with friends right on the water, some afterwork drinks and snacks with river breeze and views...without leaving town and yet far from the city hassles.
Floatation lounge bar and restaurant is now located along Koh Pich river bank, close to Dib Club and its inviting swimming pool (see map here). Where the Tonle Bassac meets the majestic Mekong River, only a short tuk-tuk ride from downtown Phnom Penh.
"With this new location, easily accessible by land, Phnom Penhers and visitors will have a spot to enjoy river views and drinks or a romantic dinner, to host private events and birthday parties," notes Frederic Bachelet, the DIB Club Manager in charge of the operation.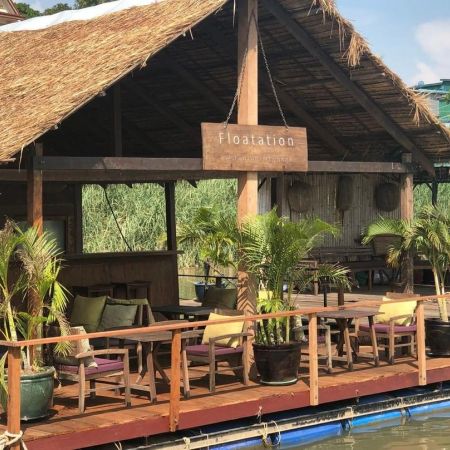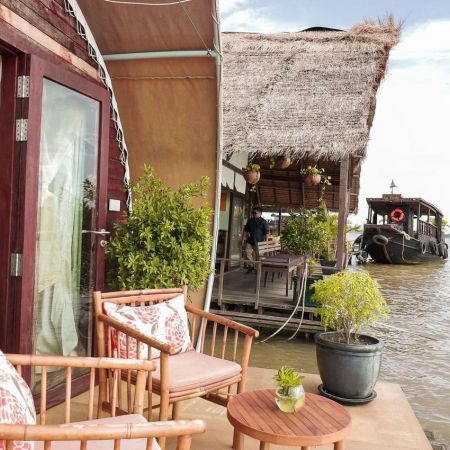 Meanwhile, you'll also be able to reach the floating lounge by boat during the precious Sunset Cruise on Le Tonlé boat, departing from Phnom Penh passenger port. Guests staying at any of MAADS hotels in the city can enjoy the cruise on a complimentary basis.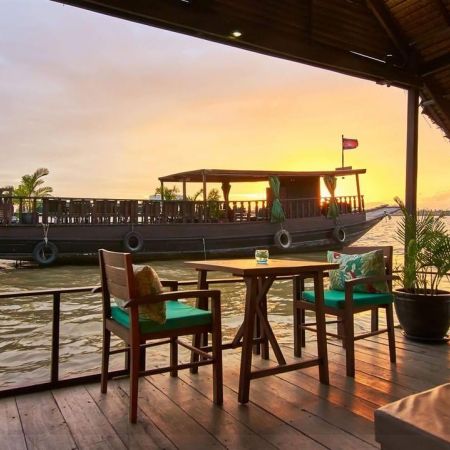 Floatation will reopen end of December 2019. Stay in the loop here. And for a night right on the River, the Floating Jungloo will once again be available for bookings soon.