Exploring local markets is definitely a must when traveling or living in Southeast Asia. They truly are the living heart of the city and a colorful reflection of the local culture. Most Phnom Penh visitors will make sure to include a shopping session at the iconic Central Market or definitely touristic Psar Toul Tom Poung (Russian Market). But rare are those who take the time to wander in the incredible Psar Orussey!
To visit Psar Orussey, count at least 3 hours and expect a full sensory experience. This 3-storey market, located only a few hundred meters South west of Central Market is a true maze, a Khmer version of Alibaba's Cave. "Most goods have transited from here before they reach market stalls and stores across the whole Kingdom" said the friend who guided me through Psar Orussey on my first visit. I returned dozens of times since that first experience and I'm still bewitched by the colorful yet chaotic atmosphere that reigns in this place.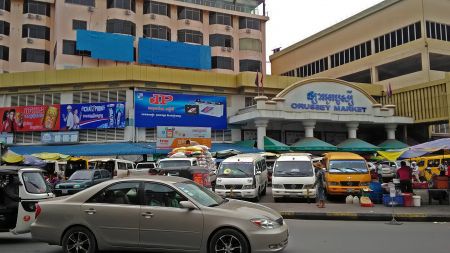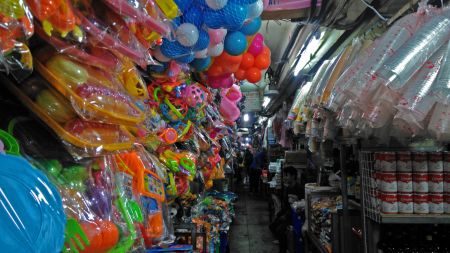 Orussey Market has multiple entrance doors and parking spaces, including one...on the rooftop! Go there in the morning, before the burning heat starts hitting. This is also the time when most of the action is taking place. You will see on multiple vans coming from all the provinces and getting filled with household items, rice bags -- and even live cattle -- by drivers with a true talent for piling and rope tying all these items so they don't fall off during their journey on Cambodia's bumpy roads.
If you enter from the main entrance, on Street 182, the first section you will cross is dedicated to first and second hand electronics. You will also find a few stalls selling audio tapes and CDs of contemporary and vintage Cambodian artists. Continue straight and right to reach the food and gardening sections. That's where you can purchase rice, fruits, meat, and a little further, seeds and all sorts of gardening items.

My personal favorite way to enter Psar Orussey is from the first side entrance on Street 111, when you keep going straight past the flower sellers. Just after the motorbike parking, you will see rows of baskets, brooms and other steel and plastic household goods. The entrance is right there.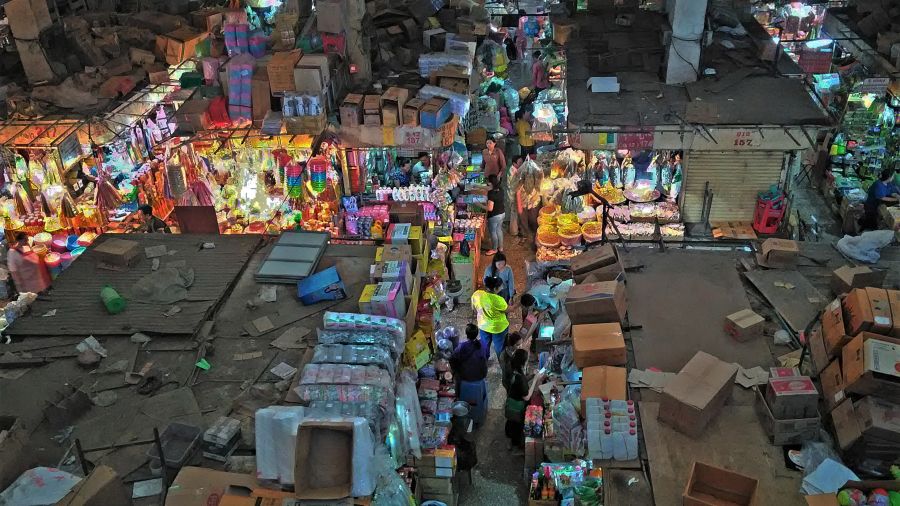 Right when you enter you will find an incredible variety of artisanal and industrial tools and items including lovely cow bells, handmade clay pots, cutting boards in all sizes, giant rope rolls, axes, wood and rock mortars and much, much more...
Keep going straight until you reach the second or third row, turn right and continue straight. You will cross a section specialized in locks, chains, and fairylights before reaching one of the main corridors leading to a large staircase. If you continue straight you will find yourself in the toys section. Get yourself a pair of badminton rackets and join the locals playing near the Royal Palace in the evening!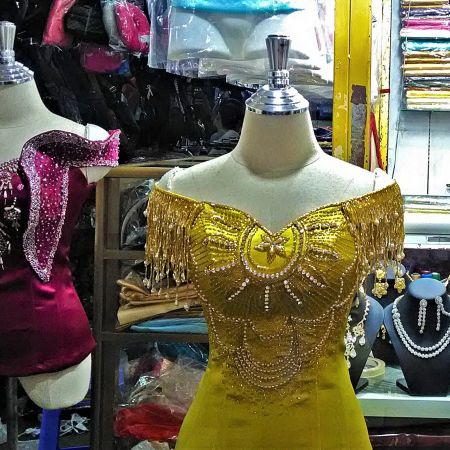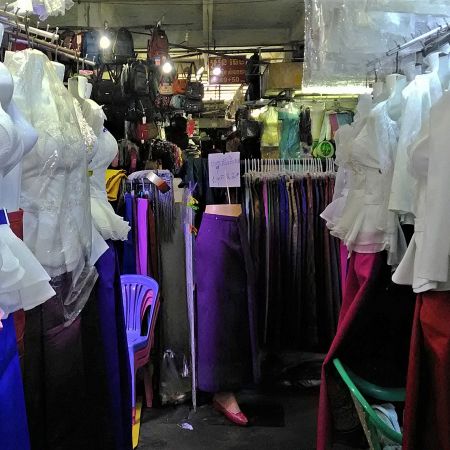 Feeling thirsty? Go left and you will find a few drinks sellers in the corridor, just before the stairs. While climbing up the stairs, don't miss the turmeric powder sellers. On top of being a key ingredient of Khmer curries, it is also one of Cambodian women's favourite beauty products: they use the spice to make facial masks and body scrubs. At the top of the stairs you will find a whole area with clothes, handbags and shoes.
Keep wandering around the first floor, you will soon find the fabric sellers, and the tailors just a little further. This zone, with its colorful and glittery fairytale vibe, is by far the most impressive of the whole market. You will see the artisans busy sewing traditional wedding outfits, giving the final touch to a sparkly ball gown or carefully cutting out flowery lace patterns, surrounded by their latest gorgeous creations.
Wandering around Orussey market can be quite exhausting, and you may finf difficult to find your way out. If you manage to find the East staircase, make sure you check the rooftop and enjoy the view over the lively surroundings of the market before you leave.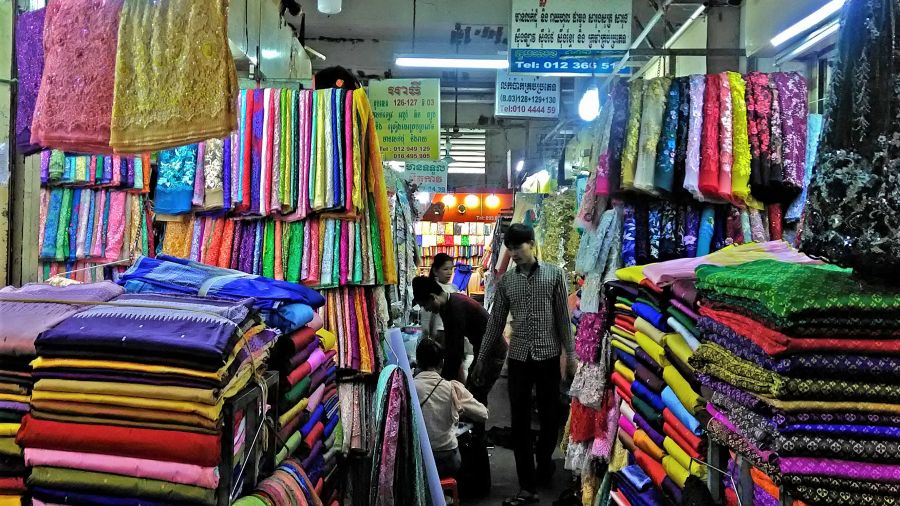 Main Illustration: Painting by Cédric Delannoy, from the exhibition Psar Idyllic at Plantion urban resort & spa, Phnom Penh, April 2016
Photos by Marion Philipps