Nowadays, hospitality industry awards tend to recognize more and more all the professionals acting behind-the-scene to make your hotel stay as smooth and enjoyable as possible: gardeners, housekeepers or maintenance technicians.
EK "Phy" Leaphy, 41, Maintenance Supervisor atPavilion Hotel for a decade now, started his career as a freelance electrician doing repair jobs around Kandal Province and Cambodia's capital city.
In 2005, one of Phy's relatives recommended him to Alexis de Suremain, the founder of MAADS hotel collection. "Alexis offered me to work on developing a solar energy system here at Pavilion," recalls Phy, "I stayed on and my responsibilities were expanded."
Promoted Maintenance Supervisor in 2014, Phy is now in charge of other hands-on projects around the hotel, ranging from installing water features, painting interiors, and various construction projects. "I like Pavilion," says Phy. "It's given me happy times. It's my dream job. There are a lot of trees and nature and I enjoy the environment as well."

Electricity remaining his forte, Phy makes sure of keeping all procedures secure when dealing with intricate electrical and tactile systems. And with WiFi being an essential feature for the modern traveler, he has received a Pavilion sponsored scholarship to study information technology (IT) at SUNRISE Institute, and looks forward to more opportunities to continue his professional studies.
His dedication and passion for electrical work has even begun to brush off on his son, now 12: "I think my own experience inspires him to follow the same phase, and he is really interested in electric works," he remarks with pride.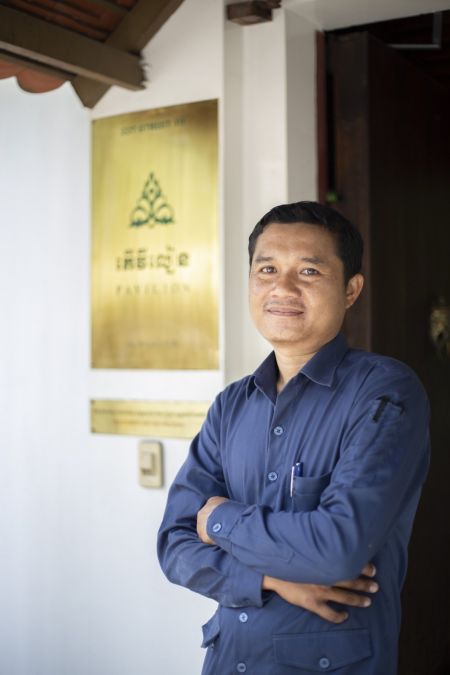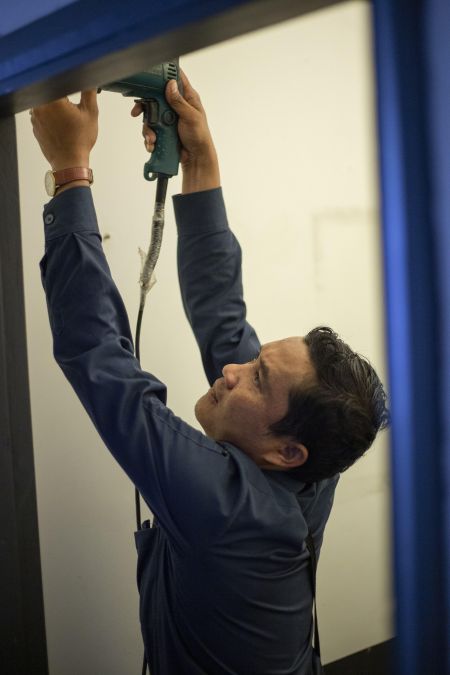 Reflecting on more than ten years working on the maintenance team, Phy remains committed to the values he believes contributed to his success. "You can't mix family life with work life. When you are at work, you do what you have to do; when you're home, you enjoy being with your family. Everyone should do the things they love to do. Do the job that you enjoy doing otherwise you won't be happy with your work life."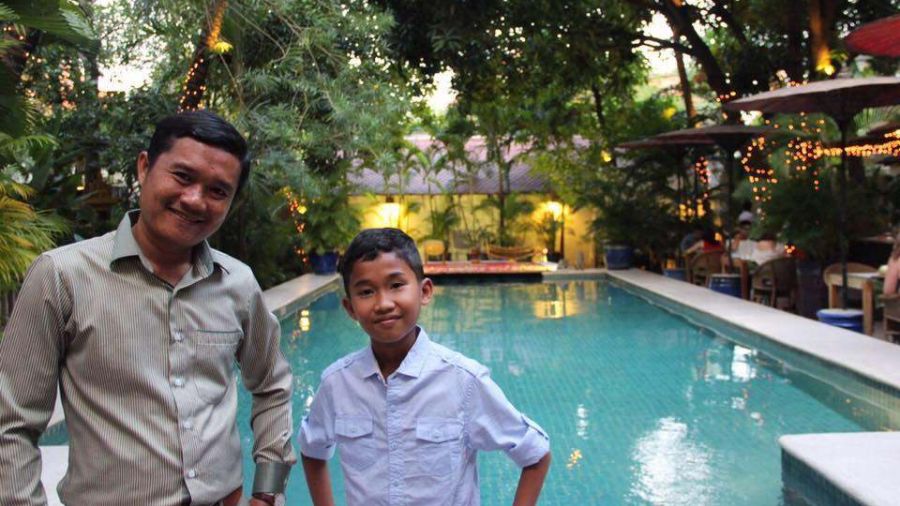 ​Phy and his son at Pavilion Heritage Oasis Hotel