...first, Happy Water Festival from DIB Club!
DIB Club, the lounge and pool club on Phnom Penh Koh Pich (Diamond Island), has recently undergone a series of updates to improve its ambience, service, and food and beverage offerings.
Improvements include better sky views after the removal of the net covering the main pool area, and a new garden and dining area near the football fields. The area also includes a new bar to help guests get their drinks quickly on the weekends.
On weekdays, DIB Club is inviting guests to unwind during a new Happy Hour from 7 pm to 9 pm, with 'Buy One Get One Free' cocktails and beer.

In addition to drinks specials, DIB's new chef Max le Bihan has been preparing an exciting weekly offering of European and Asian dishes. Specials change every week and have so far included fish en papillote, chicken ballotine, zucchini tartare, tabbouleh salad, and an attractive range of desserts. Set meals consist of an appetizer and main for 10 USD, 13.50 USD when adding a dessert. Check DIB Club Facebook page every Monday to see the new weekly menu!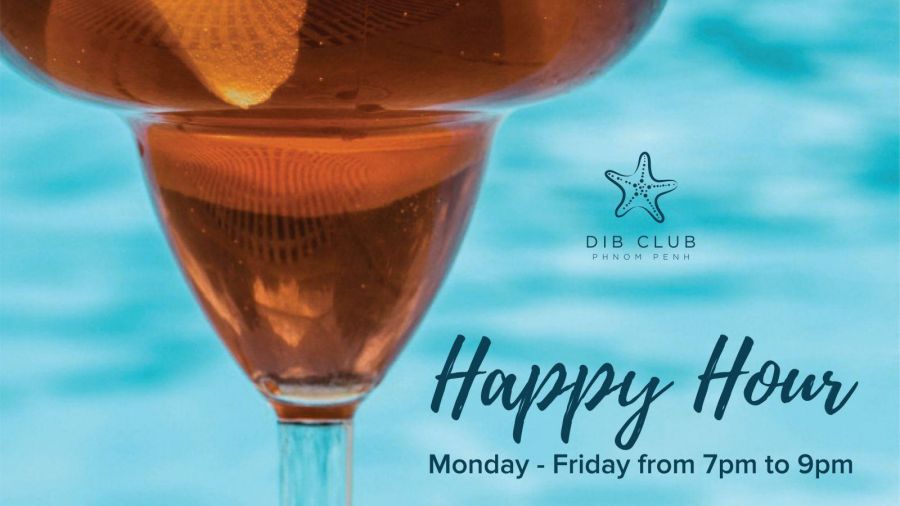 Last but not least, safety improvements are also underway, with new U.S.-trained lifeguard Sam Chamchea manning the pool area every day and formal First Aid training coming soon.
And if you missed last month's Kimono bash in partnership with Red Sun Gathering, be sure to check out the new parties coming up at DIB Club!