In these times of trade wars and economic blackmailing, how refreshing to see two distinctive culinary cultures meet and blend into an exciting, fulfilling and memorable dining experience!
The idea: celebrating the Rustichella d'Abruzzo products availability in Cambodia, an Italian company which has been promoting artisanal pasta made from hearty durum wheat since 1924.
The actors: Chefs Tim Pheak (Templation Angkor) and Manuel Polin (Italian at heart yet with a citizen-of-the-world career, now Rustichella Ambassador in Bali after heading the kitchens at Anantara Resorts in Abu Dhabi, The Conrad in Singapore or Segreto in Dubai), conceiving a four-hand, five-course dinner where the flavors of Italian terroir were combined with Khmer ingredients and cooking techniques.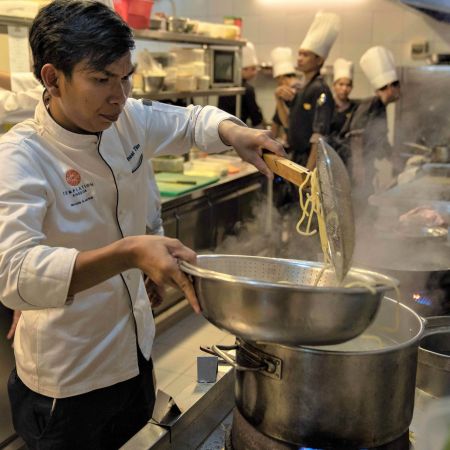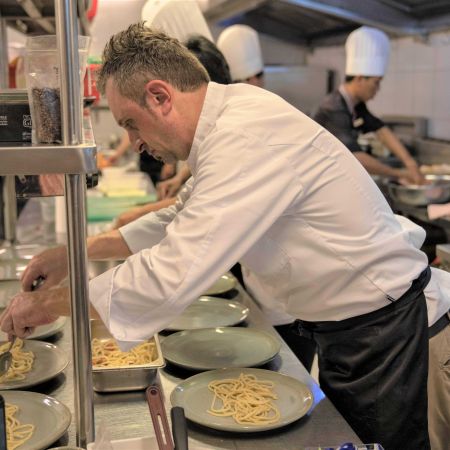 Surprising (and enchanting) moments, when the numerous guests -- including several young Cambodian chefs -- discovered how well the tropical flavors of the traditional amok sauce matched the rich texture of an artisanal pasta reminsicent of autumnal days on the Abruzzi hills.
Or the fregola sarda (semolina balls), so close to North-African berkoukes, nicely enhancing the definitely Khmer flavor of a Sanday fish fillet marinated in curry sauce and lightly braised...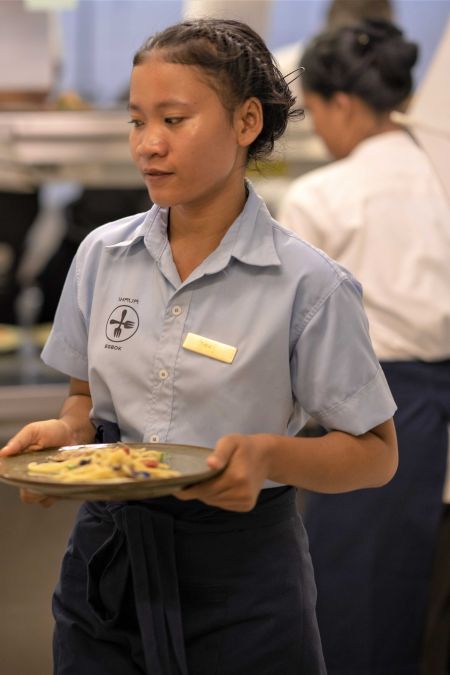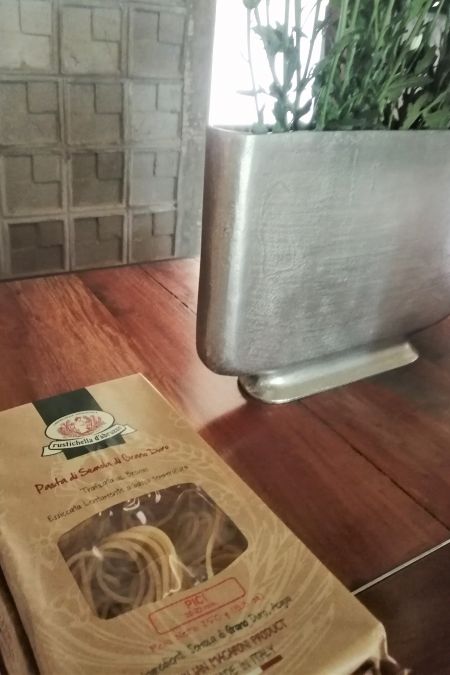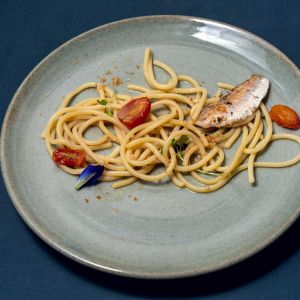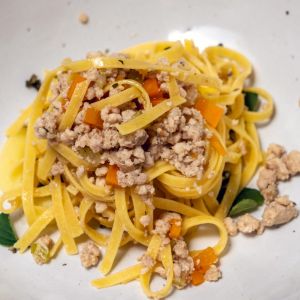 'Bavettine' with Chicken Ragout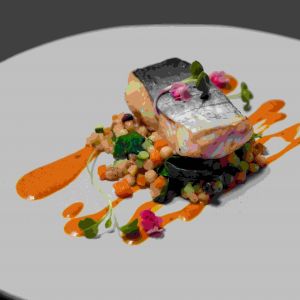 'Fregola Sarda' with Sanday Fish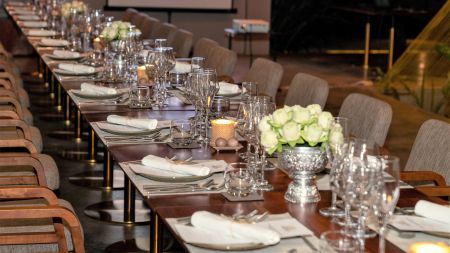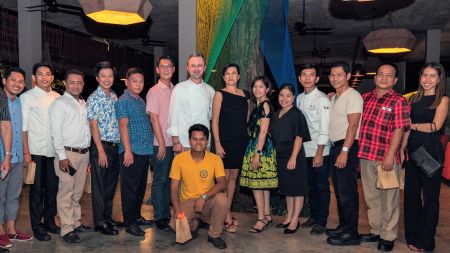 Add to the feast some exceptional olive oil, fragrant and freshly-grated Parmiggiano cheese, a smart selection of great Italian wines -- Amarone Bianco Marani 2017, Regolo Valpolicella Ripasso 2016, Amarone Corte Bra 2011... --, as well as Templation staff's diligence and hospitality, and this Italian-Cambodian encounter resulted to really be a match made in heavens.
See the Degustation Dinner Menu here.
Photos P Photos