In photography, the portrait genre often seems deceptively basic: just an exercise in flattering the subject, or a purely informative task (ID shot), not to mention the ubiquitous and egotistic selfie...until you follow photographer Sovan Philong (1986, Phnom Penh) on the path of his artistic exploration.
Last year, "Rabbit in Your Headlight", his series portraying anonymous Phnom Penh residents in a night urban environment and only lit up by their motorbike headlight, was awarded by Canon Cambodia and The Phnom Penh Post at the Angkor Photo Festival 2018 edition. Sovan is now back with "How Do I Look?" at Batia Sarem Gallery in Siem Reap.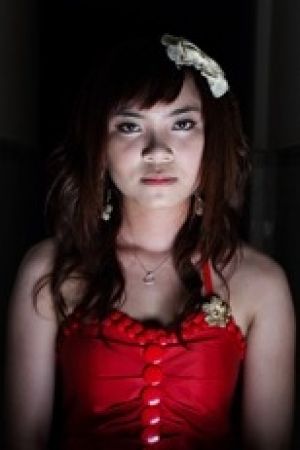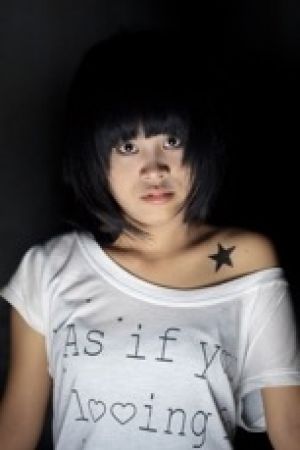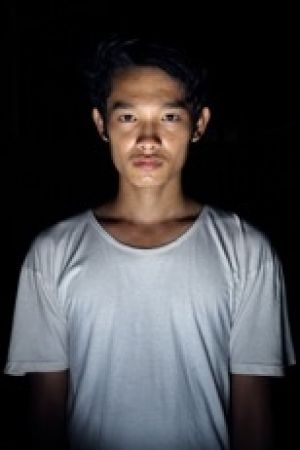 Here, portrayed people directly look into the camera lenses -- at you --, this time lit up by another kind of artificial light, the blue glow from computer or smartphone screen. "Eyes are the mirror of the soul", goes the old saying, and in Sovan's photos you almost feel a palpable competition between the "inner soul" of these human beings and their "projected soul" kept (trapped?) down below, in their artifical intelligence devices.
The photographer doubles up these inspired compositions with mosaics of ID photos, passport formatted. Arranged together, these apparently cold, administrative shots end up telling the intimate story of each individual.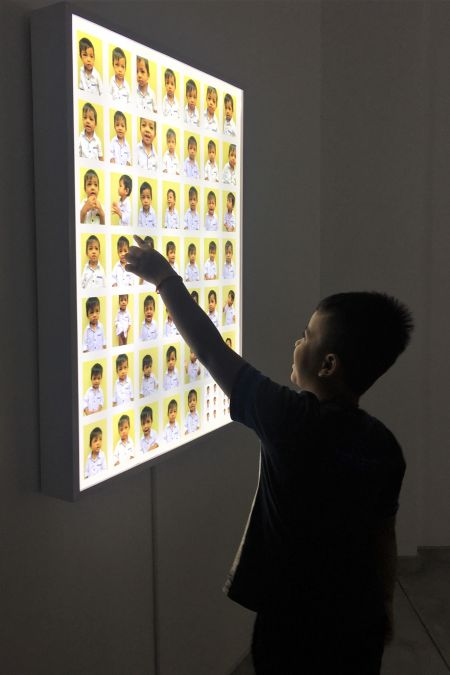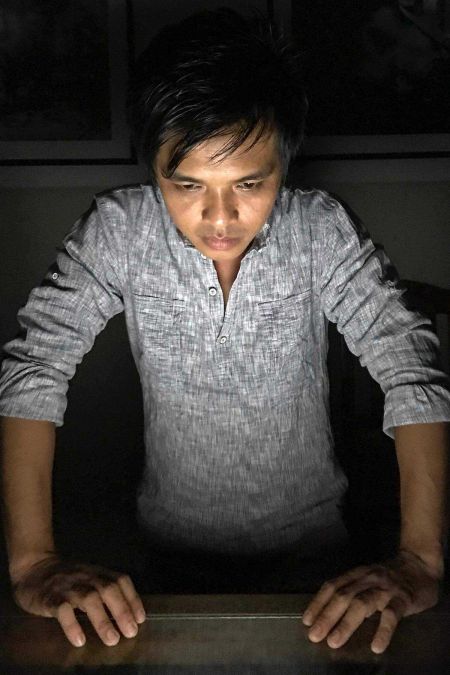 A former photoreporter, Sovan Philong has a knack for developing a hidden narrative deep inside the framed picture. Even still portraits irradiate a youthful energy, challenging the viewer: "How do I like? And how do you look at me?".
In our times of police-oriented obsession with facial recognition, Sovan's work invites us to go the other way: have a better look at unknown or familiar visages, search for the soul behind the mirror, behold instead of scrutinizing.