For the Airavata Foundation, the challenges are enormous. In spite of recent official crackdowns on precious wood trafficking and poachers, deforestation continues to spread on Cambodia's northeastern plateaux; local communities struggle to keep alive their traditions, customs and special bonds with the living creature that has embodied the spirit of the land for centuries, the elephant.
For this year's Gala-Fundraiser organized at The Raffles Hotel in Phnom Penh by the Foundation's president, Ms. Chenda Clais, artists, performers, fashion designers and all nature-lovers bring creativity and energy to the rescue of the jungle's inhabitants, elephants and human beings.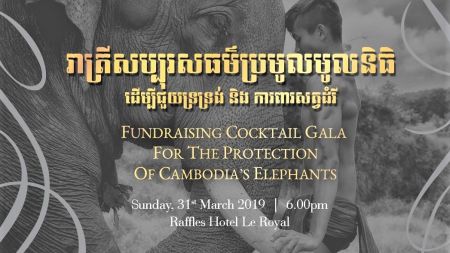 The cocktail reception will be enlivened by several events paying tribute to the elephants, the Ratanakiri traditions and the way they inspire creativity in modern Cambodia, among them:
Screening of a short movie dedicated to the Airavata Foundation's activities by Thmey Thmey news collective
Bokator (traditional Khmer martial arts) demonstration by a team from Prodal Fight & Fitness Studio
Four original artworks by Cambodian visuals artists Chhim Sothy, Nou Sary, Em Riem and YSK, to be auctioned as part of the fundraising
Surprise Magic Show
and a Fashion Show showcasing the creations of designers Don Protasio, Em Riem and Remy Hou, out of ethnic minorities' traditional fabrics from the Ratanakiri Province.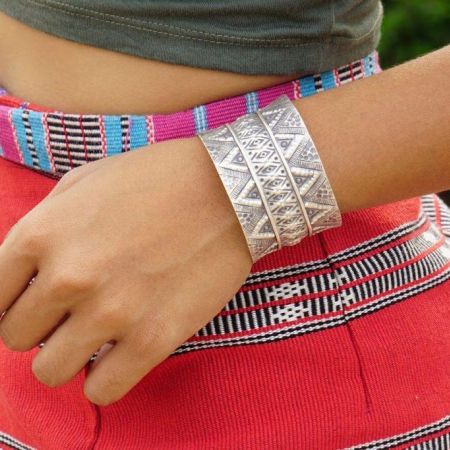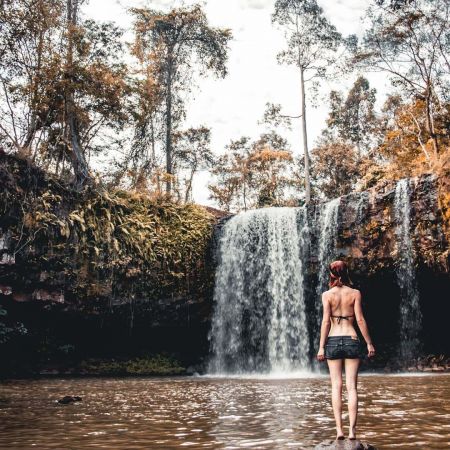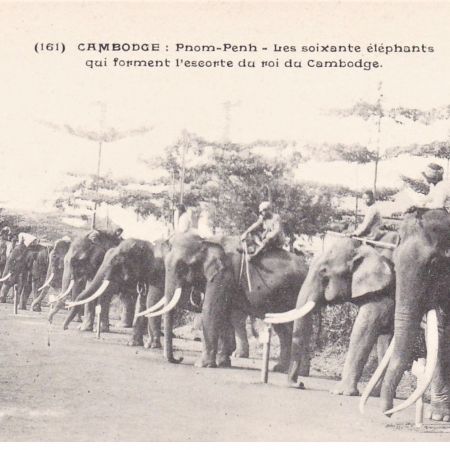 31 March 2019, from 6 pm at The Raffles Hotel, Phnom Penh
Admission: 40 USD per person (donations to support one of Airavata Sanctuary's elephants during one year, from 150 USD)
Dress code: formal
Inquiries by email or by phone (+855 12 214 468). Tickets available at The Raffles, The Sangkum Hotel and Motoland Cambodia.
Note: The postcard reproduced above, showing the elephants of the Royal Guards of Cambodia, is part of the Delcampe online collection and can be purchased following this link.