Pushing the ball with the Mekong River in the background and the prospect of a refreshing swim : since DIB Clubstarted taking bookings for its football fields late 2018, General Manager Fred Bachelet said the three AstroTurf pitches on Koh Pich (Diamond Island) have welcomed players of all ages and backgrounds.
For instance, iCAN British International School and Canadian International School bring their student teams here. And Elite Soccer Coaching Cambodia hosts training courses throughout the week for aspiring young footballers. The football academy is even planning to host a tournament involving eight international schools late February 2019.
"If you want to seriously improve your style, we are working with the trainers from Elite Soccer, on weekdays and weekends as well", Fred remarks; "also, several corporate teams are making use of the fields for fitness and team-building," followed by a bit of poolside unwinding.
"Private teams just come after work, they're playing, then get some drinks and make a splash," the Club Manager adds, noting that use of DIB Club's large pool is included in the pitch rental price, as are water bottles and footballs.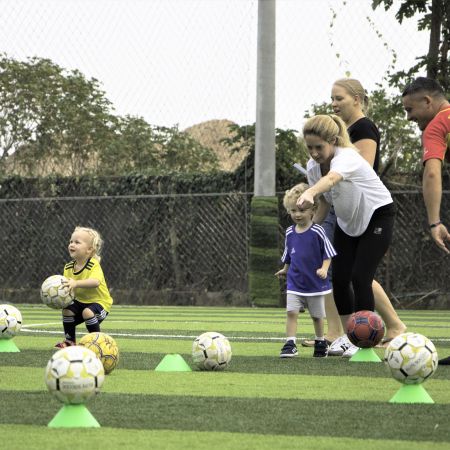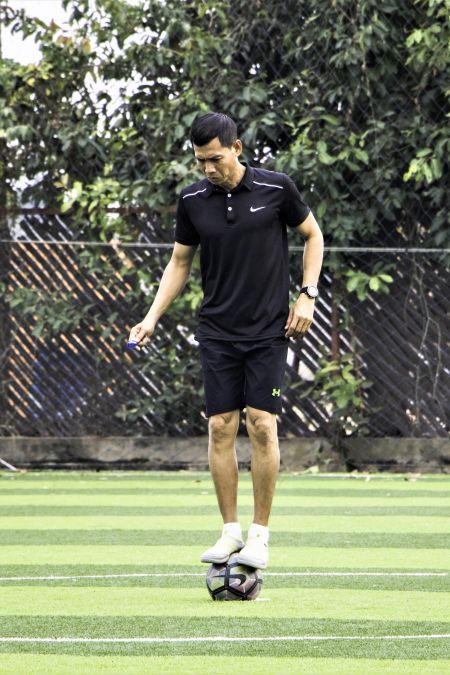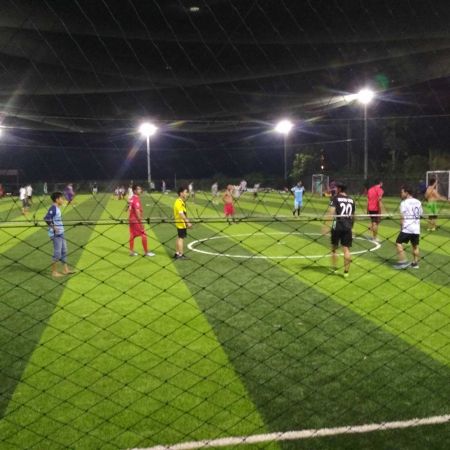 Football pitches are open every day from 7am to 10pm but have been particularly popular between 5 and 10pm. For those who are interested in playing during this time, Fred recommends booking well in advance. The size of the fields are perfect for 7-a-side matches, while also suitable for slightly larger teams.
To reserve a pitch, message the DIB Club Facebook page, email [email protected] or call 099-997-740.
Weekly and monthly bookings are available. Rates range from $12 to $25 an hour, depending on the popularity of the time slot requested and the number of hours booked per week.