The country lane winds up northbound along a most scenic part of the Mekong River. 20 km from the city of Kompong Cham, after passing through traditional villages, the Hanchey Pagoda overlooks the majestic waterway. An ancient sanctuary dating back from the pre-Angkorian times, with its typical circular structure, awaits beneath venerable trees.
High up on the gentle hill, among acres of native trees, the Hanchey Bamboo Resort is an eco-friendly engineering feat where beautifully interwoven bamboos, earth-based bricks and mortars, bamboo rooftiles, create serene structures spread around the natural surrounding.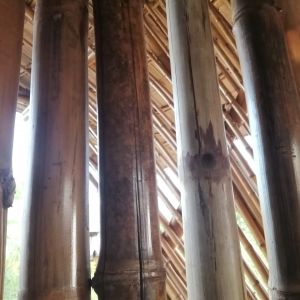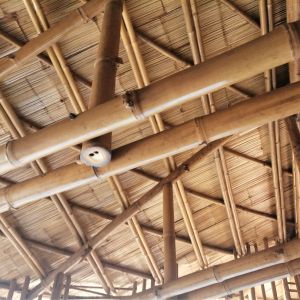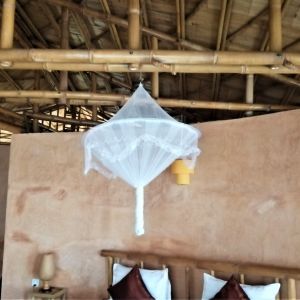 "All construction materials are local", comments Chhon Kimpicheth ("Kim"), the young and energetic General Manager who's is also the head of Mekong Valley, the NGO behind several eco-tourism and educational programs in the Kompong Cham area; "bamboos were sourced from the Mekong islands nearby, especially Koh Srey (mistakenly called Koh Krabei sometimes), soaked in natural salt solutions and assembled under the supervision of building experts from Thailand. We now have local engineers trained in bamboo architecture. And all our staff have been educated in hospitality services at the BDSA vocational school here".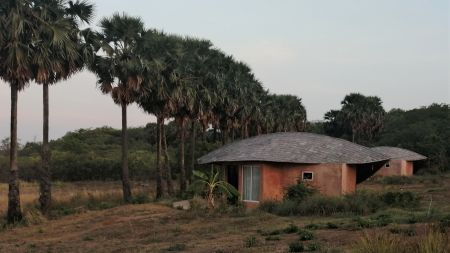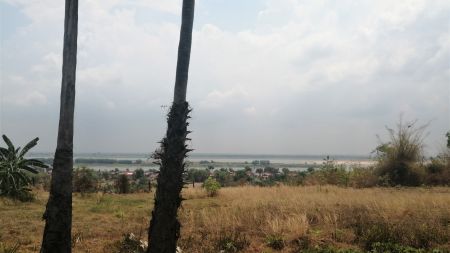 Saltwater swimming pool, solar-powered exterior lighting, biodegradable packaging for all amenities, add to the general sense of being in phase with the natural environment. The ten private suite bungalows, as well as well as the Meditation Pavilion and the Restaurant area, are spaces where air and light naturally flow.
"This is a location ideal for yoga and meditation retreats", comments Kim, adding that since its opening six months ago the resort has hosted confirmed yoga instructors providing guidance on a voluntary basis.