Operations Manager at Templation since the Siem Reap resort's opening three years ago, Somonea Cheng, who is also a mother of two, embodies the rise of women in leading positions across Cambodia. With a career among several MAADS properties, she is deeply aware of how the hospitality industry can contribute to social responsibility, community involvement and a better environment for all.
Says Ayub Yulianto, Templation General Manager: "For the prestigious Stelliers Awards (launched in 2014) this year, we had suggested two female candidates, Thanuth Thon (Front Office), and Somonea for CSR (Corporate Social Responsibility), a category I intentionally selected because both our management and owning companies are fully committed to that: improve guests' experience by actively involving the hotel in the social, cultural and artistic life that surrounds us."
Among Templation many achievements in that level, Somonea and the whole team have been successfully developing initiatives such as:
fundraisings on behalf of the two main health services for children in Siem Reap, Kantha Bopha Hospital and Angkor Hospital
donations in order to prevent waste to Naga Earth Foundation and the Eco-Soap Bank
working in coordination with nearly all vocational schools in the area, welcoming their students for internships and training sessions
providing scholarships to Templation staff members
sourcing a large part of food products from local farmers
making sure the Cambomania onsite store sell only products coming from local artisans
constantly improving technological resources in solar power production, rainwater collection, waste recycling.
As for women's empowerment, it is an absolute priority for Templation, especially since one of its female associates, Chanreaksmey Pep, won a gold medal during the 2018 CHA (Cambodia Hotels Association) Competition.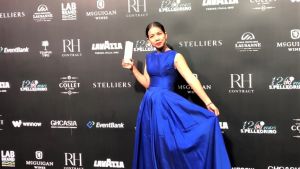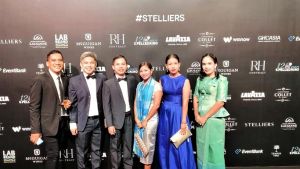 Held at the iconic Marina Bay Sands in Singapore, the Stelliers Hotelier Awards 2019 edition has recognized 34 professionals in different categories, selected out of applications coming from more than 100 properties across 19 Asian countries.
Stelliers is breaking ground in the hospitality industry by also awarding the people the organizing committee calls "Unsung Heroes", professionals who stay "behind the scenes" and yet are essential to a property's smooth performance and character, such as accountants, horticulturists, landscape managers, engineers...This year, Sokuntheary Ros, chief accountant with Plantation Phnom Penh, had been shorlisted.