Born in Kobe, Japan, Shin Koshirakawa was a young and carefree musician when he got the bug of leather craftmanship. "I like to create things with my hands and mind, objects that can be both useful and pleasant to the eye", he says in his picturesque workshop off a quiet alley in downton Siem Reap.
Attracted by Cambodia's peacefulness and closeness to nature ("not excessively industrialized"), he settled here four years ago and started his own label, shippos. After training young Cambodian craftsmen to the art of hand-stitching and embossing, sourcing cow hides from local breeders and networking with international suppliers, Shin's now poised to launch a new collection and a new brand, Andkow&Co.(English version of the website still in development).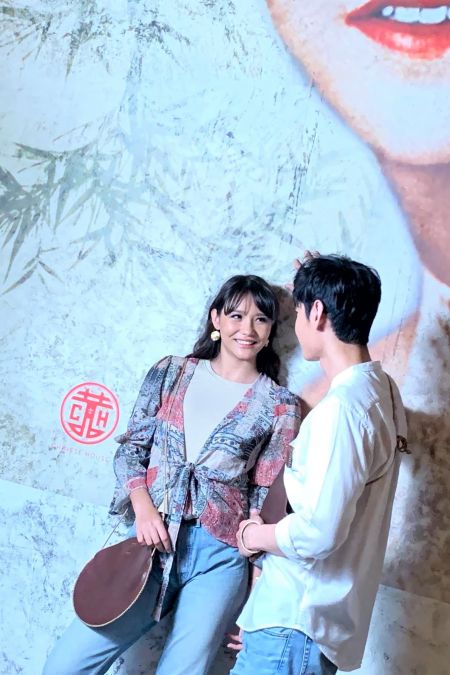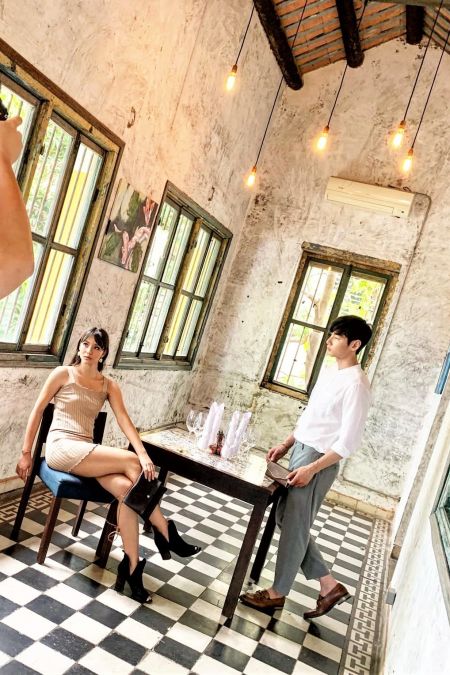 From purses to notebook covers to wallets, leather items are minitiously hand-crafted. Andkow&Co. (a wordplay on words meaning 'cow' both in English and Khmer, and another Japanese one meaning 'fragrant'), has even developed lemongrass-scented leather cream to take good care of that favorite handbag...
A line of brass accessories is added to the launch of the brand next month. And Chinese House, the precious merchant mansion on the Tonle Sap riverbank in Phnom Penh, built in 1904 and now a trendy restaurant and social lounging bar, has been selected for the photo and video campaign.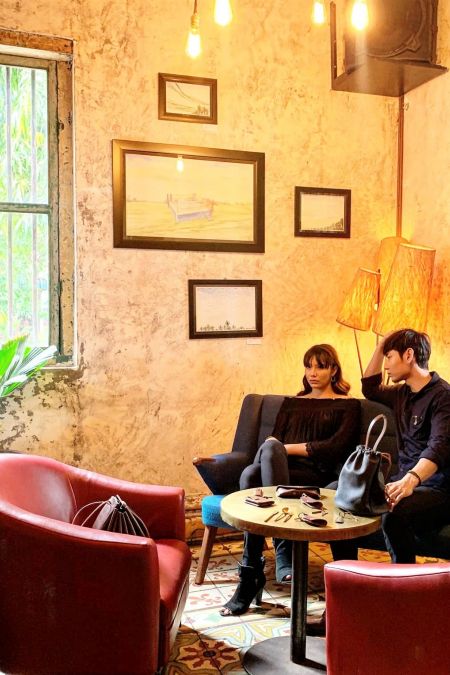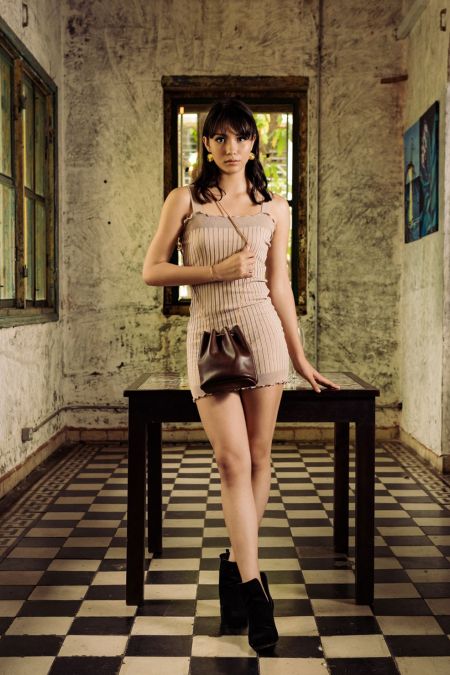 Photographer: Luke Ding
Videographer: Kinichiro Takamatsu
Models: Melia J, Felix
(photos of the shooting by Shin Koshirakawa)