Around Asia, July is the month dedicated to reforestation and environment awareness. On July 13, the Siem Reap Human Resource Club, in coordination with Apsara Authority, invited some 600 staff members from several hotels and business services around Angkor to gather near the Preah Khan Temple and plant some 2,000 saplings.
Templation Angkor and Siem Reap BrewPub teams went there in force, 13 women and men braving blazing sun and heat to plant native trees from various species such as Sokhrom, Trak, Pdeak, Koki, Thlong... After an early morning start and some serious planting, it was time to unpack the lunch boxes, environment-friendly too since the meals were wrapped in lotus and banana leaves.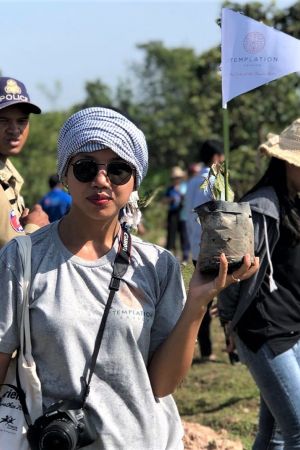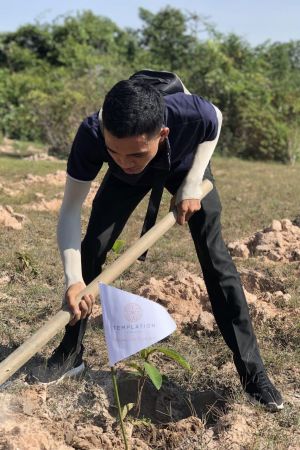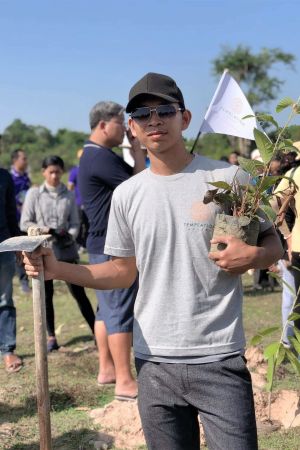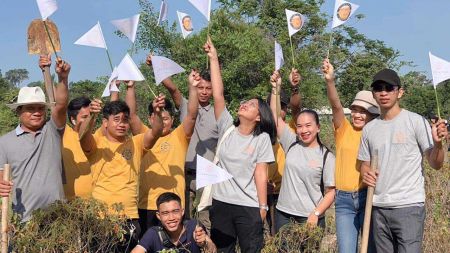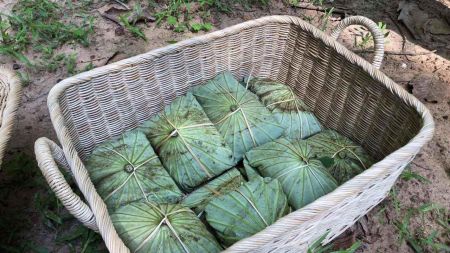 Other teams also made sure to avoid littering single-use plastic during this eco-conscious event (note that Templation flags left on the site are made of recyclable paper): Anjali by Syphon Hotel employees, for instance, brought aluminium bottles to water the young trees after settling them into the ground.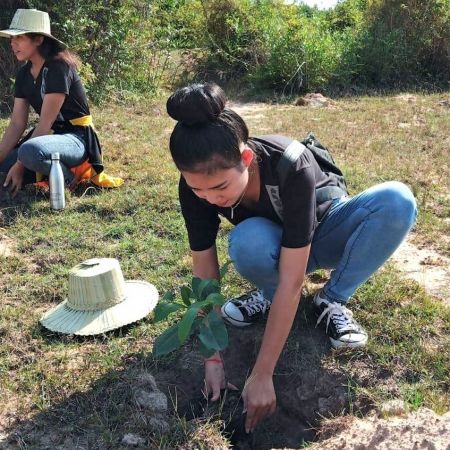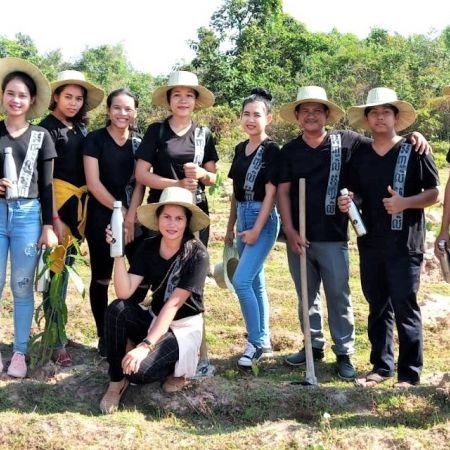 The planting took place in the vicinity of Prasat Prei ("Temple of the Forest" in Khmer, so aptly named for a reforestation project!), a small and quiet destination in the Angkorian complex.
The major edifice in this area northeast of Angkor Thom is Preah Khan (ប្រាសាទព្រះខ័ន, meaning "Royal Sword") built in the 12th century by King Jayavarman VII to honor his late father. See more about it at Angkor Database, our online resource library.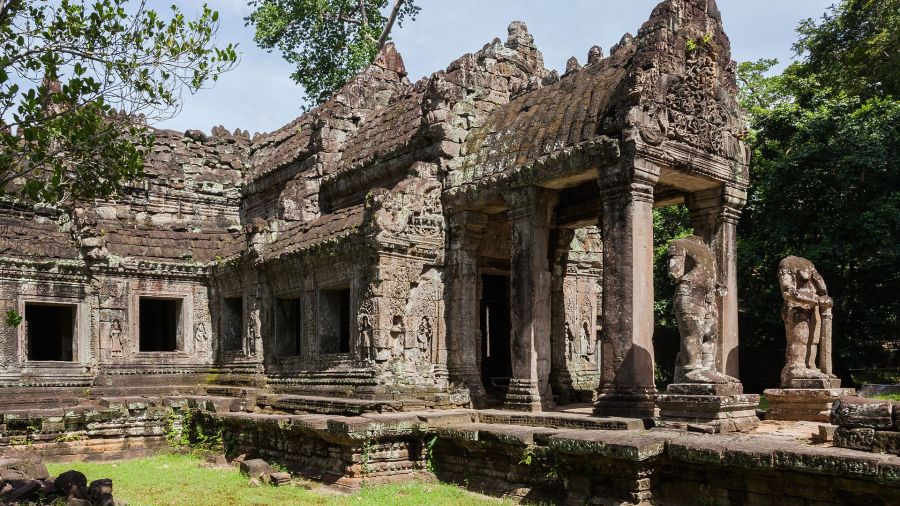 ...and even greener!
In August 2019, another planting operation will take place in the Beng Maelea Temple area: 10,000 trees. Contact us here for more information.