Chea Khasin, 27, the new Operations Manager at Blue Lime, has been working since 2015 with this chic yet affordable hotel a few steps from Phnom Penh National Museum. Hailing from Siem Reap and after studying accounting at South East Asia University, he was initially hired on as a front desk agent before being transferred to to the accounting department.
Taking care of the financial aspects offered him a stimulating glimpse into the into the inner-workings of the hotel. "During two years, I was involved with everything", recalled Khasin fondly during a recent conversation. "I would go to the front desk, to the maintenance team, to the services people, because because you have to help everybody to make sure the hotel is working."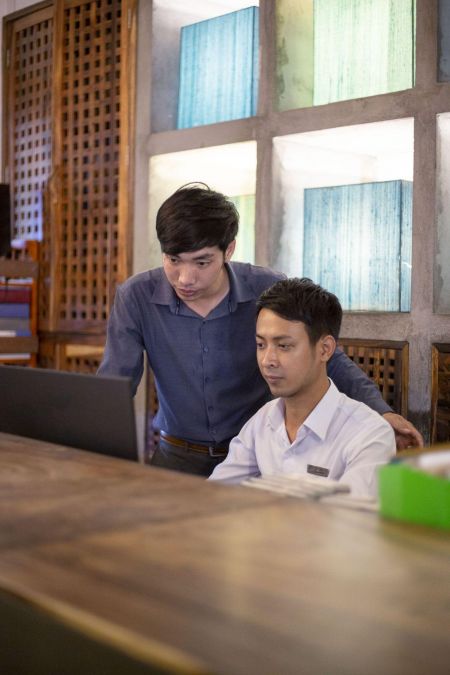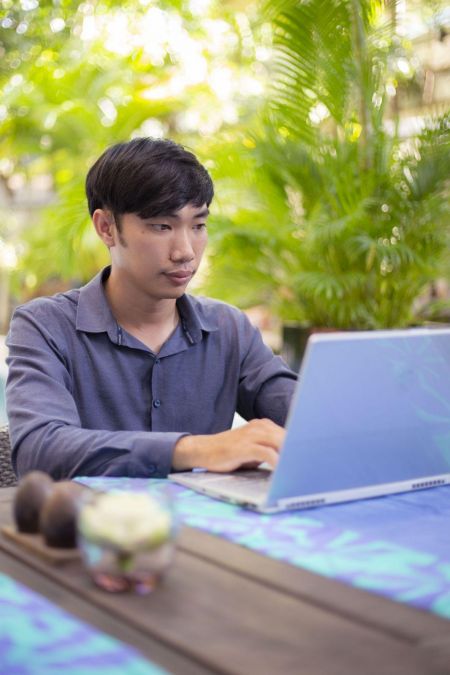 With this hands-on experience of every aspect of an operation, he was ready to be promoted to Operations Manager, which happened in September 2019. "I was very excited and also a little bit nervous because I have to think on how to make the hotel better, what is the strategy I should use and what I should correct. It is working closely with about 25 people. It is a big deal!"
In order to keep new guests trickling in and returning guests satisfied, Khasin and his team are focused on creating a comfortable and inviting atmosphere. "I want to make Blue Lime a second home for travelers in Cambodia," he said. "I get feedback from the guests, and when they arrive here, they feel like home - they can rest now. I want to keep this tradition going."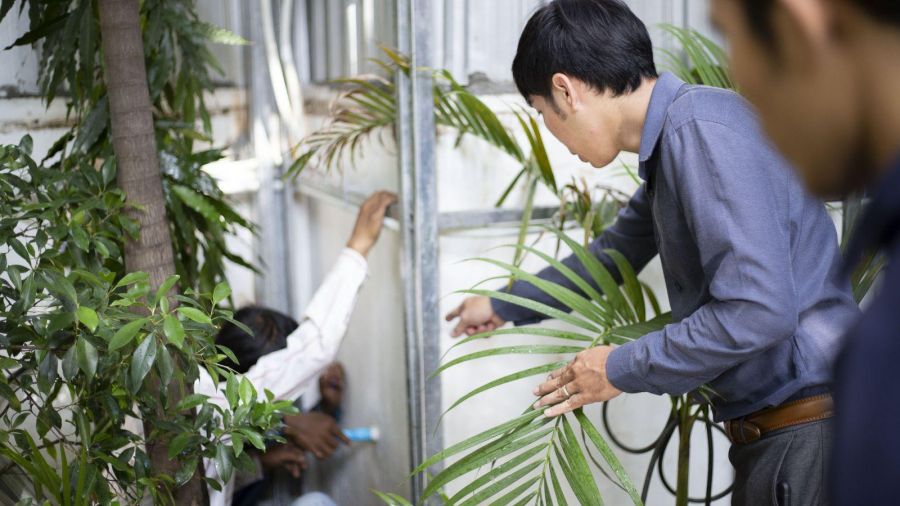 On that respect, trust and camaraderie among the team is critical, especially when faced to such challenges as remodeling parts of the hotel without disturbing guests."We have to attract guests, improve occupancy, and do renovations at the same time," Khasin said. "It's co-acting on different levels, trying to put it all together with guest satisfaction remaining the top priority".
And through his own success, Khasin hopes to inspire young people entering the hospitality industry. "I want to tell the younger generation, don't work for money, but work for the future," he said. "The money will come later. First of all, it is about what experience and what knowledge you can get from this or that job."