December in Cambodia brings back hot sunny days. Passion Piy, the new cocktail of the month at Templation Angkor Resort, goes on the long-drink line to quench your thirst and whet your appetite with a refreshing mix of Aperol, Smirnoff vodka, local passion fruit and orange juices, topped with sparkling wine.
After reaching the right balance between tanginess and smoothness, the Templation baristas thought of adding a Season's Greetings touch with the festive flavor of fresh rosemary.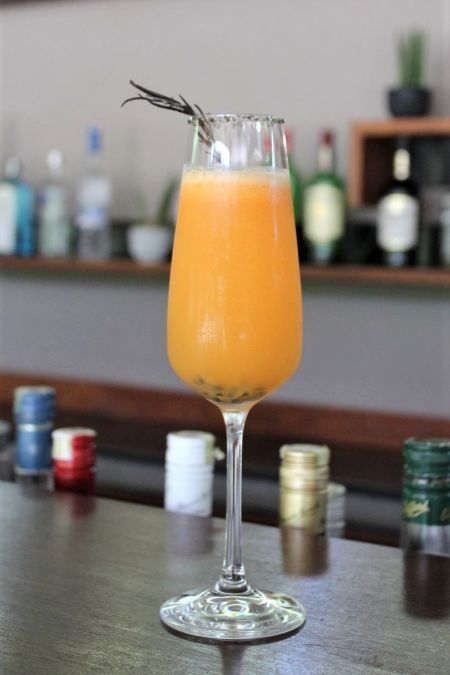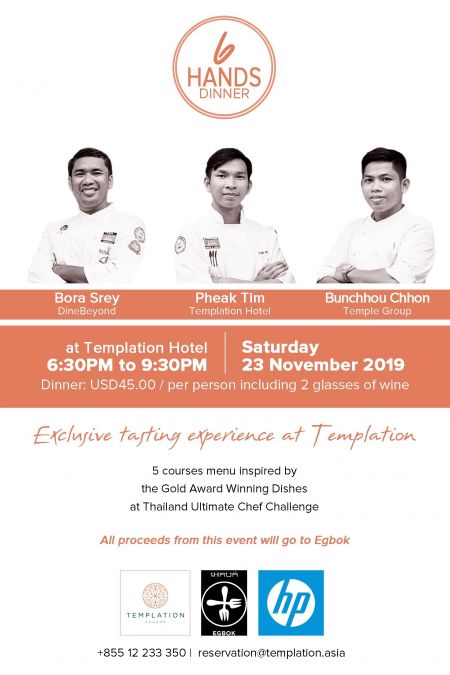 "The key elements are tropical, Cambodian", notes Ayub Yulianto, the director of Templation group, "and since Christmas and New Year are near this twig of rosemary, with some crushed herb on the glass rim, acts as an Old-World reminder for our international visitors".
Passion Piy (Two Passions, in Khmer) was first offered to a small, friendly gathering organized by the resort in honor of the Ambassador of Australia, Mrs. Angela Corcoran, who is set to return to Canberra next month. Remembering her fruitful years in Cambodia, Madame the Ambassadress shared her "passion" for the Angkorian civilization. No wonder, when you think of how many distinguished researchers and specialists of Angkor hail from Australia, starting with the respected historian David Chandler...
And Mrs. Corcoran to add with a smile, while Corporate Chef Benoit Le Rioux was cutting the homemade celebratory cake: "You can quote me on that: to me, Templation is the best hotel to stay in Cambodia."