Neeta stops chatting with her friends to take her composure, remove her shoes and step on the low podium supporting the massive weaving loom. After learning how to use the shuttle and the main pedal in one of the workshops set up on the grounds of the Cambodian Royal Palace, she sits down to contribute to this collective and spectacular challenge: the making of the world's longest hand-woven traditional scarf, a 1,000 m long krama.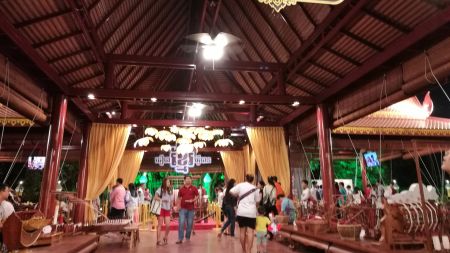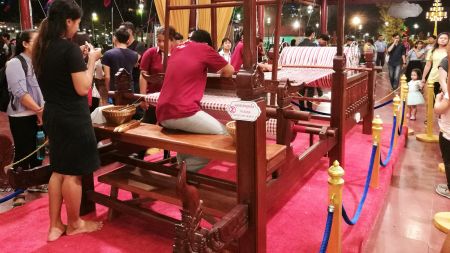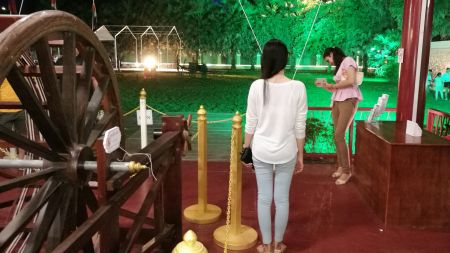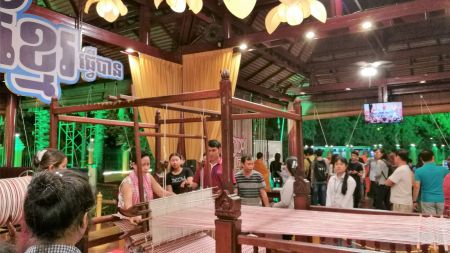 Started on February 14 by GoGoCambodia association (with the support of the Ministry of Royal Palace and the Phnom Penh Capital Hall), the happening event attracts every day hundreds of visitors, and will come to an end when the one-thousand-meter goal is reached. "I don't know how many meters have been weaved so far", reckons Saree, one of the instructors helping the curious and eager crowd to discover the art of weaving, "but the main thing is the willingness of the visitors, especially the young ones, to learn about Cambodia's traditions and know-how".
If the official aim is to enter the Guinness Book of World Records, the Big Krama weaving is an occasion for families and friends to get together surrounded by the majestic trees of the Royal Palace, to experience a sense of community along the line of "Believe Khmer Can", the motto for this laid-back, good-humored operation. "Weavers", "Supporters", "Messengers" and "Contributors" are daily recognized in short celebrations under the smiling gaze of Buddhist monks in attendance. 
And while the main loom is weaving, weaving, weaving, visitors peacefully stroll along the alleys, get some refreshments at the stalls, stop by the kids playground where a Krama Maze offers a great spot for photos and lots of laughs.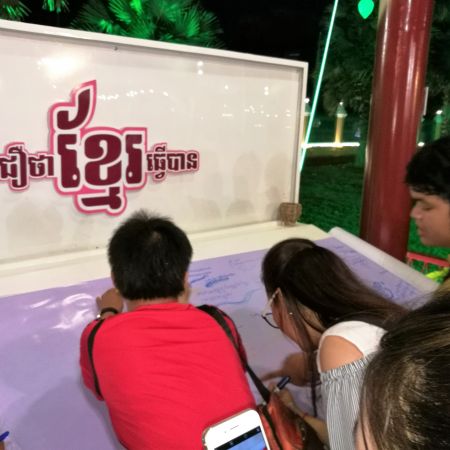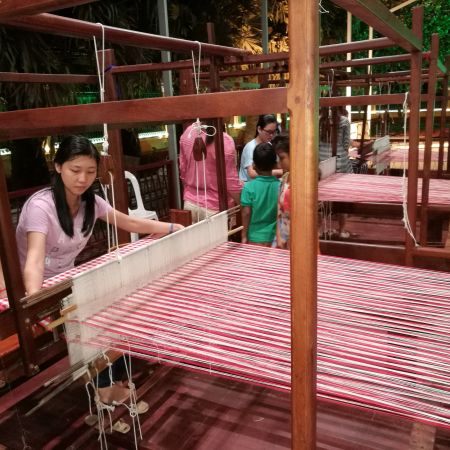 Open daily from 4 pm. Entrance on the Royal Palace esplanade, opposite UNESCO building.
More information here.