One by one, 18 dancers from the Banteay Srey Conservatoire (Sacred Dancers of Angkor- NKFC) glide into the vast, airy lounge at Templation Angkor Hotel, gracefully moving upon the hand-woven waterlily mats. Surrounded by artwork from Cambodian visual artist Chhan Dina and Japanese master Takakazu Yamada (founder of the Phnom Penh Yamada School of Arts), wearing kimono-inspired costumes handcrafted in Siem Reap, they perform a spiritual choreography based on the venerable traditions of Sakura, the Japanese rite of reverence to the cherry tree blossom. In closing, they spread lotus flower petals over the numerous and captivated public of art lovers.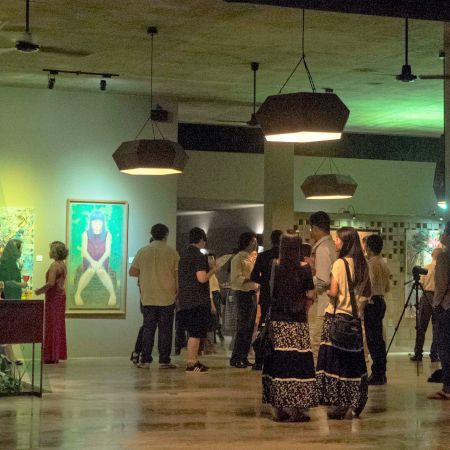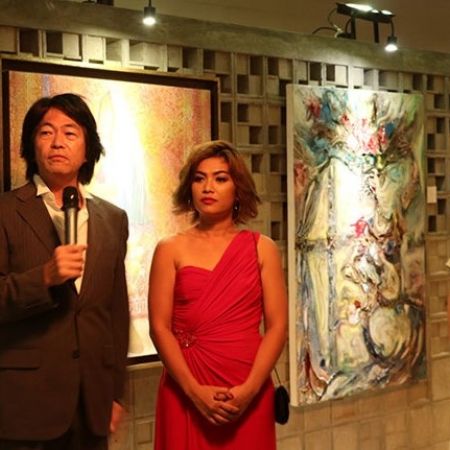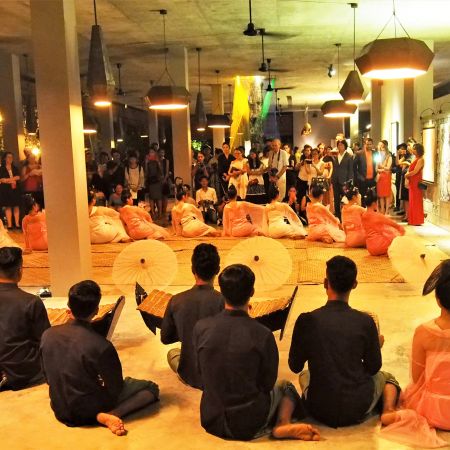 "Here is the living proof that art brings nations and hearts together", was to remark Ek Buntha, Cambodia vice-minister of Culture, during the opening reception.
For the event, where Sacred Dancers were performing this program for the very first time in Cambodia, Chhan Dina has created several paintings around the theme of movement and energy, from the daily life routine to her colorful rendition of the eternal figure of the Apsara, the divine dancer at the core of Khmer aesthetics. While in his both powerful and exquisitely detailed style, Takakazu Yamada has conjured the strength of Nature and the bustling animation of the city.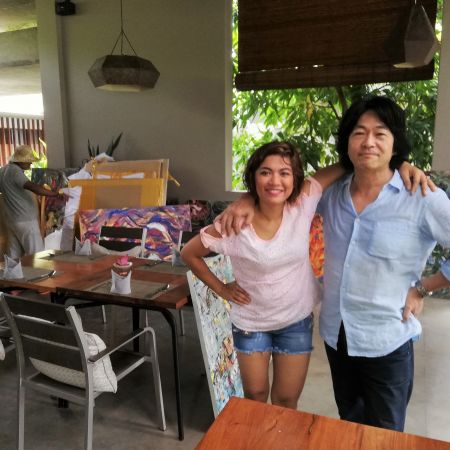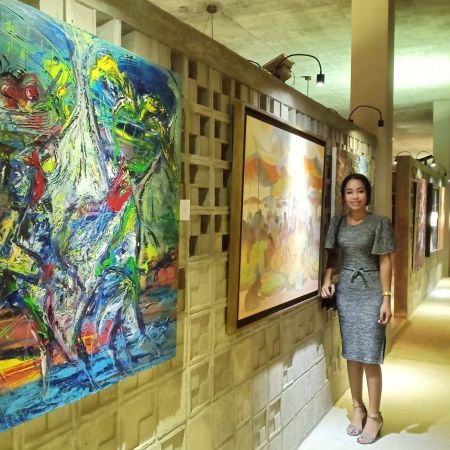 This exceptional exhibition will stay at Templation until November 2, 2018.
Wish to receive the list of exhibited artwork with sizes and prices? Just inquire at info@templation.asia
And on October 20, 11 Singaporean artists will join in at the same venue for a two-day flash art show reflecting their own take on the Cambodian landscape and cultural tissue.