Fernando Aceves Humana (Mexico, 1969) is not only a major Mexican painter of our times. In Cambodia, he has taken an active part in the visual arts renewal after the war, indefatigably working to help creating the Char-RUFA studio of lithography and etching. In 2016, renowned Cambodia artist Kong Vollak and his students exhibited at Plantation urban resort & spa artwork generated from the traditional printers Fernando and his group of Mexican benefactors brought to the Kingdom.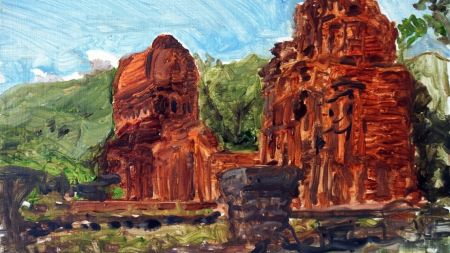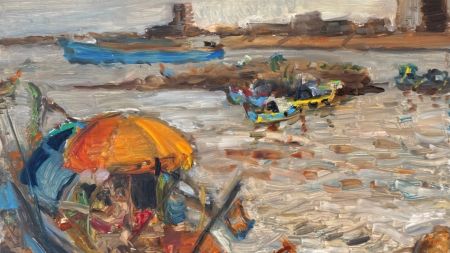 His new exhibition is thus a "fellow traveler diary", the visual notations of an artist who is emotionally involved with its subject. Fernando loves the landscapes, the peoples, the traditions of such a diverse region, from Bagan to Penang, from Angkor to the humble fishermen outposts in the Mekong Delta. 
Through these ten years of exploring and painting, of wandering with his "magical backpack" -- to quote another Mexican artist, Francisco Castro Leñero --, Cambodia denizens will recognize famous landmarks and scenes from the daily life, Phnom Penh's ever-changing skyline, all captured with a keen eye and a vigorous brush. 
Opening 22 Feb 2018, from 6 pm, at Meta House, Sothearos Bd, Phnom Penh
(Photos Courtesy of the artist)