Revival, the documentary-slideshow presented by conceptual photographer Neak Sophal and visual storyteller Kim Hak, originates from a question mark: what happened to the material collected by Cambodian photographers (amateur or professional) during the darkest hours of their country's modern history? The Vietnam War, the Lon Nol putsch, the US carpet bombing leading to the Khmer Rouge nightmarish four years?
"We're still working on that, researching photographic testimonials of that era that were produced not by foreign correspondents but local people", explain Sophal and Hak shortly after the opening of the Angkor Photo Festival, of which they're both guest curators this year; "and that quest led us to the logical next step: documenting the revival of artistic expression in Cambodia since 1979".
At present stage, the ongoing project summarizes the visual output of 16 photographers, some old enough to have personally endured the Khmer Rouge atrocities, many others representing the newest generation of creative photography. "This is not an encyclopedical attempt, rather a subjective selection", add the two photographers, who started to conceive the idea while they were together in artist's residency three years ago, in Brisbane, Australia; "the main criteria? Photos that are expressing a distinctive approach to the country's reality and are part of a long-term reflection".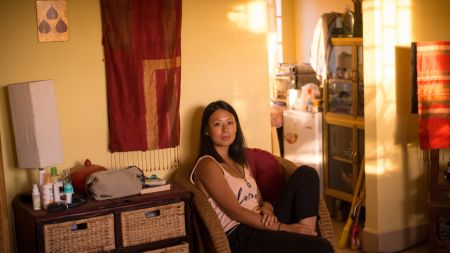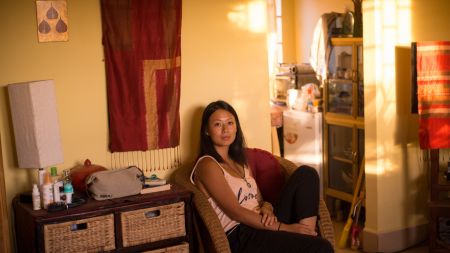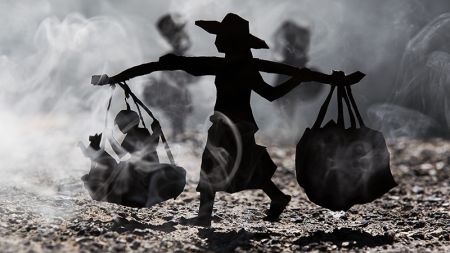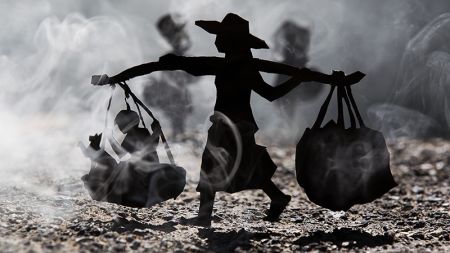 Left: Serey Siv (From the Language Barrier series). Right: Mak Remissa (From the Left 3 Days series).
The selected artwork can be resolutely experimental, like Vollak Kong's still life compositions or Taingchea Chin's use of Polaroids, or reflecting a photojournalistic experience such as Sovan Philong's In the City by Night, or intimately linked to an identity quest in the case of Eleonore Sok or Khvay Samnang. In their own way, however, all of these images tell us of an ever-changing Cambodia where youthful energy merges with a growing need to better understand the recent past.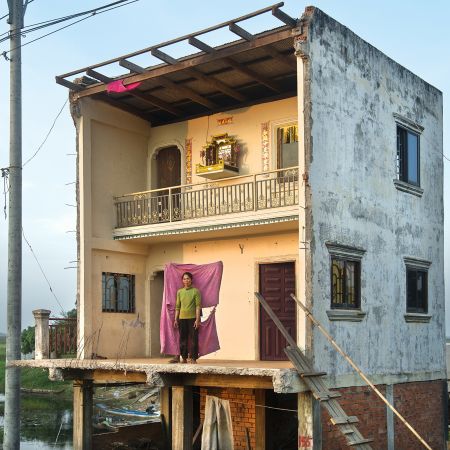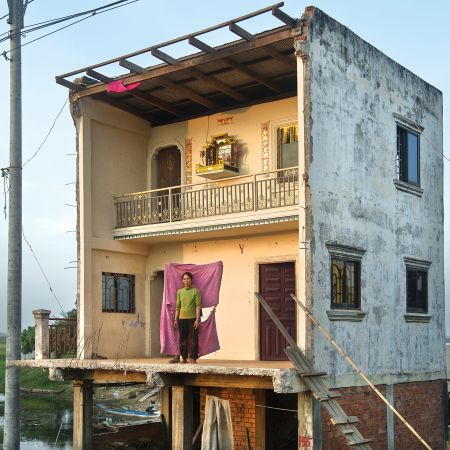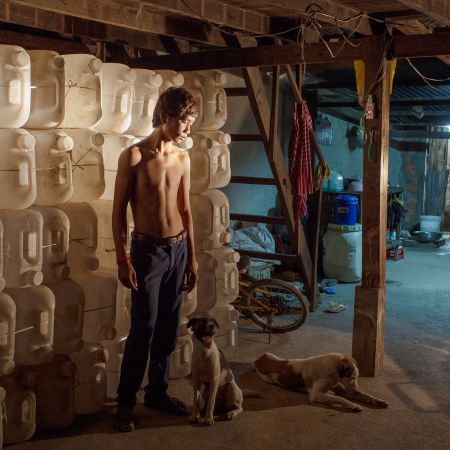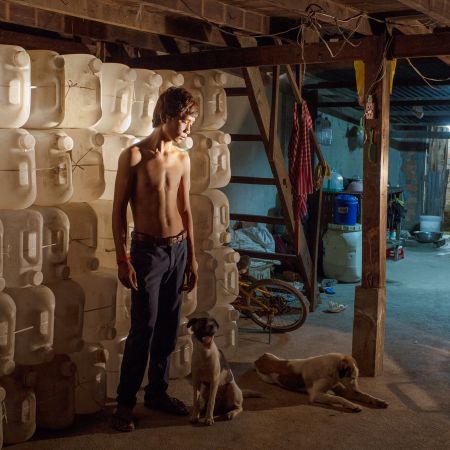 Left: Dwelt, by Vong Sopheak, explores the Cambodian fast-changing landscape. Right: roaming through Phnom Penh by night, Sovan Philong captures portraits with his motorbike headlight.
When they're not busy with the Revival project or tutoring budding photographers workshops, Neak Sophal and Kim Hak find some time to pursue their own art creations: Land, Sophal's upcoming work on the often chaotic real estate changes along Cambodia's coastline, and My Beloved, Hak's poetic and unsettling journey through the country he initiated several years ago.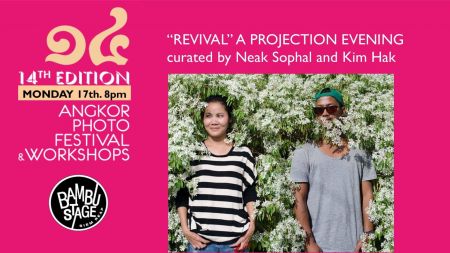 Revival Projection, Dec 16, 2018
Bambu Stage, Siem Reap, from 8 pm