From remote villages to Phnom Penh and Siem Reap, where five Kantha Bopha hospitals are caring for the health of thousands of children and future mothers, the popular homage to pediatrician extraordinaire, talented musician and philanthropist Beate Richner is impressive.
For the seventh day commemoration of the "Angel of Providence"'s demise --- as Queen Mother Monineath so aptly described the late Beat Richner --, the Sacred Dancers of Angkor ballet held a moving ceremony at their Conservatory in Banteay Srey, near Angkor Wat. Many thanks to them for sharing these moments of grace and contemplation with us:
After a blessing mantra repeated 108 times in front of the altar adorned with 71 lotus flowers (Beate Richner was 71 when he passed away on September 9. 2018), the dancers from the NKFC Foundation performed a ceremonial dance, holding 71 lit candles, to pay tribute to "Beatocello" for "bringing a smile, relief and happiness to thousands of Cambodian households".
Before retiring in March 2017, Beate Richner and the 2,500 Kantha Bopha medical staff have developed well-equipped pediatric centers and maternity wards, a truly remarkable healthcare network for Cambodia new generations, entirely free of charge thanks to the support of the authorities and many private donors, in Cambodia and worldwide. A post-graduate training program is also ensuring that local medics and paramedics keep improving their professional skills.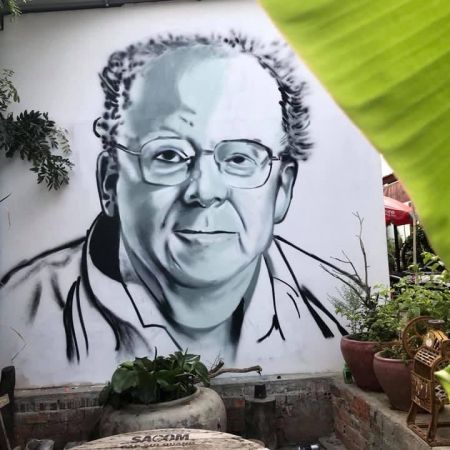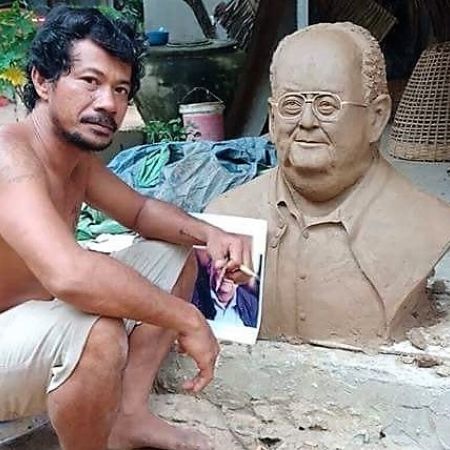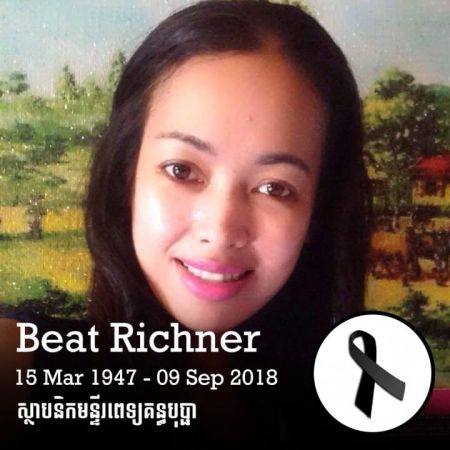 "We all are your children", recently wrote a young Cambodian, Som Hong, on Facebook. And the outpouring of gratitude on social media and in the daily life shows how dearly Cambodian people hold the Swiss-born philanthropist in their hearts. Along with prayers and processions, murals, sculptures and paintings are blossoming.
With such an inspiration, Kantha Bopha hospitals can only thrive. And our support remains important. In November 2017, Templation Angkor resort hosted an art exhibition and a fundraising gala dinner to contribute to the extension of the Jayavarman VII children hospital in Siem Reap, opened in 1998.