While BBC 'Çulinary Roots' channelfans get initiated to the ancestral secrets and virtues of prahok (fermented fish paste) thanks to famous Cambodian Chef Luu Meng, the cookbook 'Saveurs du Cambodge' (Flavors of Cambodia) by Chef Kirita Gallois -- the founder of the popular Petit Cambodge restaurants in Paris -- hit the French bookshelves.
In Korea, blogger Hara captivates viewers with her 'finding Khmer food in Korea' (강남에서 먹는 캄보디아 음식?!) program. In Tokyo, near the Yoyogi Station, Shuji Go, the son of Cambodian refugees who came to Japan in 1981,initiates Japanese enthusiasts to Khmer cuisine in a restaurant named...Angkor Wat.
Even if the Covid-19 pandemic has severely disrupted travel, CNN followers still want to taste the '30 Cambodian foods every visitor needs to try'. At a time when people can travel with their palates if not with their feet, 'exotic' or 'ethnic' food is more than ever on the rise: 'the ethnic food market is projected to witness a compound annual growth rate of 11.8 percent between 2020 and 2025, with its largest region of growth being the Asia-Pacific, recently observed a Khmer Times feature article.
In the US, the trend of Cambodian (or Khmer) cuisine was analyzed last October by FineDiningLovers, listing a growing number of rising chefs of Cambodian origin and venues dedicated to Khmer food: "Angkorian Pikestaff opened last fall, Phnom Penh re-opened in March, and Hermosa added a Cambodian dinner menu in May. Theary's Kitchen opened last month and Gamboge opened in Los Angeles in August, pairing Cambodian sandwiches with natural wine. In March, the owner of Seattle bar Oliver's Twist, Karuna Long, realising he couldn't survive the pandemic selling bar snacks, brought his family in to help him serve Khmer takeout." And that's after Chef Nite Yun had been acclaimed for Nyum Bai, her Cambodian comfort food restaurant in Oakland, California:
Yet the growing interest for Cambodian art of cooking (and eating) does not simply reflect the spirit of the times: it has been encouraged by a long-term promotional campaign launched by the Kingdom's Ministry of Foreign Affairs and International Cooperation, 'Food Diplomacy 2021-2023'.
"Obviously, the pandemic has impacted our initial program for showcasing Khmer food products worldwide, holding conferences and exhibitions in various countries, encouraging international residencies for Cambodian chefs, but the response abroad so far is really uplifting", commented for us San Chanrithy and Ang Monika, in charge of the campaign at the Ministry.
An important part of this effort is the publication of The Taste of Angkor, a wondrous collection of 38 Khmer traditional recipes with English text (a Khmer version will be released soon) explaining the origin of many ingredients that are staple of Cambodian food. An exhibition showcasing the book is currently held at the Alfred Nobel House in Björkborn, Sweden, from June 17 to Oct. 21, 2021. Order your copy here.
The recent publication of HRH Princess Norodom Rasmi Sobbhana's The Culinary Art of Cambodia is bringing in the historic aspect of this rediscovery of Khmer cuisine, since it reflects the Princess' labor of collecting and perfecting traditional recipes started as early as the 1950s. The book publication, a charity initiative, was met with great interest in Cambodia and worldwide. You can find it at these locations.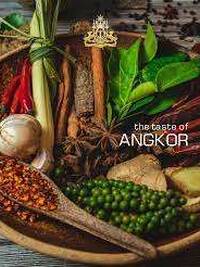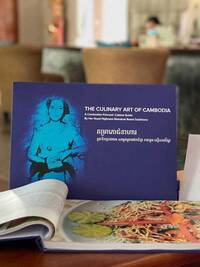 It is time to get a taste of Cambodia!
(Hanuman Films/Ministry of Tourism)
Phnom Penh at the core of Khmer Cuisine renewal
In spite of the necessary constraints of public health requirements, Phnom Penh gastro scene is getting more and more inventive when re-creating the Cambodian cuisine tradition repertoire and coming up with novel formats.
Recently, we have noticed (and sometimes directly enjoyed):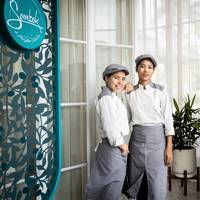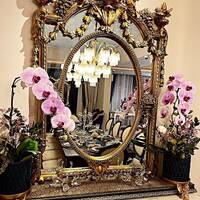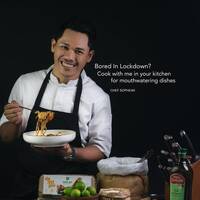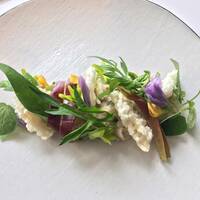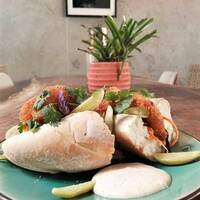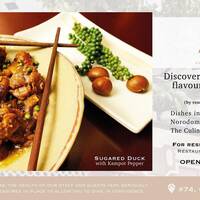 Recommended further reading
Food for thoughts...and for your plate.