While cycling his way along impressive itineraries -- currently Vietnam, Cambodia, Thailand, Lao and back to the Chinese province of Shandong, where he hails from --, Wang Jian keeps a keen eye on his ever-changing surroundings. Through his cameras lenses, Templation Angkor main swimming pool really looks on the photo above like a serene, timeless lake shaded by Cambodian native trees.
After first learning of his cycling adventure, initiated on April 19 2019 when he entered Vietnamese land from Guangxi, China, we suggested Jian to stay at some of our hotels during his long journey through Cambodia, as a way to support his adventure on a simple mountain bike.
Although the widely popular (2.2 million followers on Weibo) yet unassuming travel blogger was glad to get some comfortable sleepovers and recharge, he's accostumed to rough it up along his way, pitching his small tent on pagoda grounds or staying in abandoned houses.
Inspired by his best friend who, a few years earlier, had "cycled 4,000 km across China with 300 dollars in his pocket", Jian decided in 2017 to quit his job, pack some bags, get on his bike and head to the unknown. "I wasn't feeling heroic or romantic", he recalls with a smile, "but rather anxious, worried to leave family, friends and colleagues behind. Nevertheless, I hit the road, thinking to myself: 'Hey, I will never know whether it was worth it or not if I don't even try!'"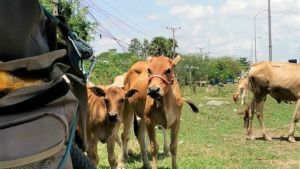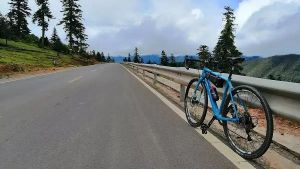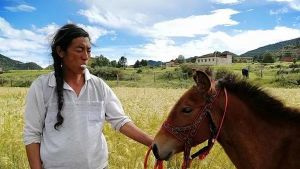 And trying he did! Last year, a 1,800-kilometer bike ride took him through Southern China, then the Tibetan plateaux, reaching Mount Everest after a 5-month odyssey.
This time, after going all the way through Vietnam from North to South, Jian crossed the border with Cambodia in Bavet, and went up northbound again. At the time of writing, he reached Thailand. A journey in discovering new landscapes, new cultures, and most certainly in exploring one's inner self...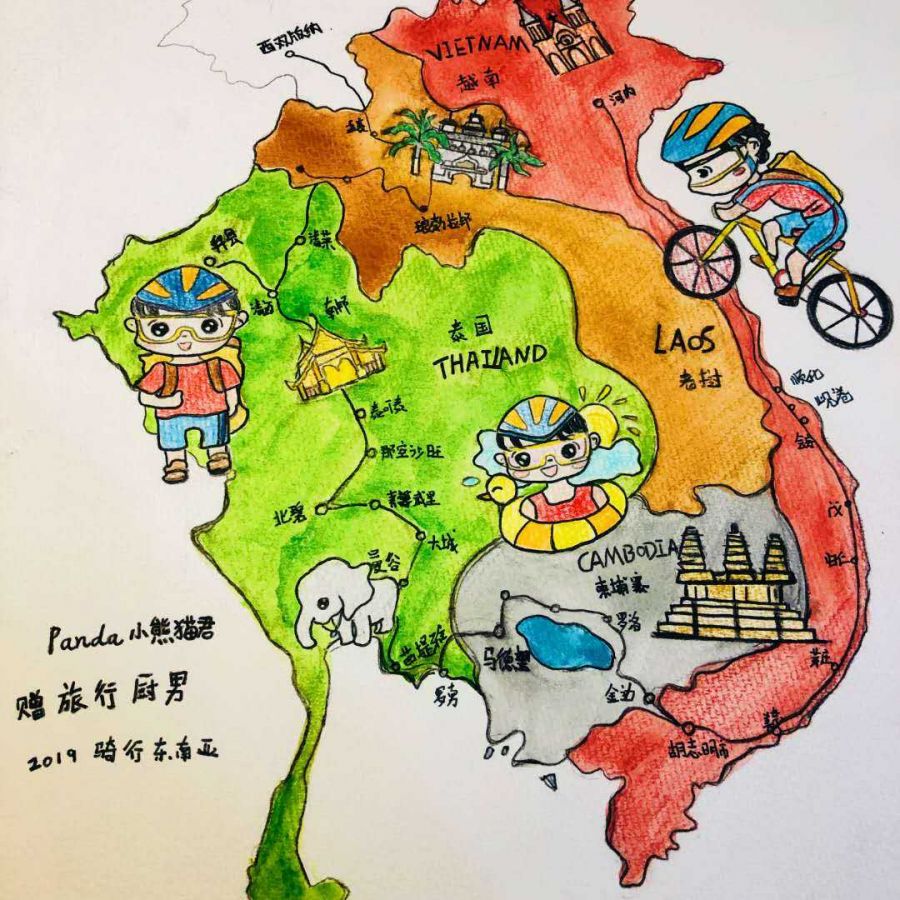 Road Map
Colorful rendition of Jian's SEA biking adventure drawn by one of his friends before he started on this new adventure.