It is about the full moon of the Meak (third in the Khmer calendar) month, the brightest and fullest of this year. And the seventh day of the Buddha's teachings, when more than thousands monks spontaneously gathered to hear his words of wisdom. And like so many festivals in Cambodia, the festival incorporates other regional traditions, such as the launch of lit lanterns into the night sky.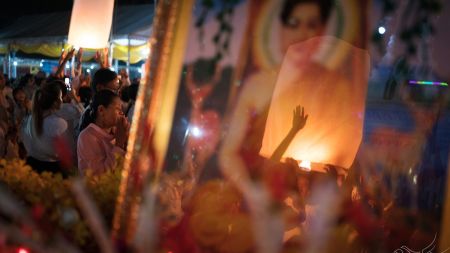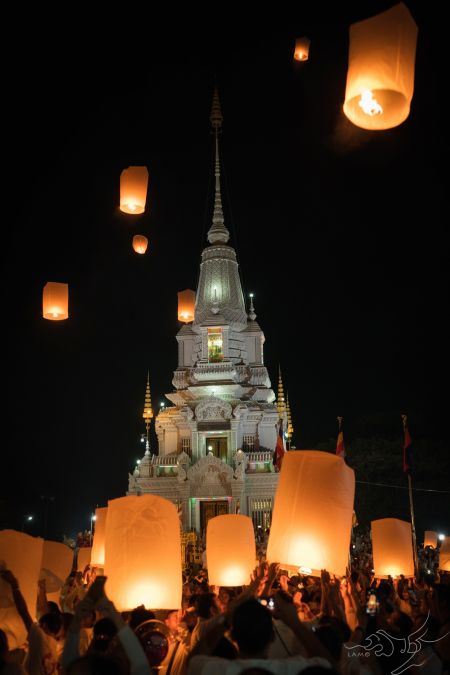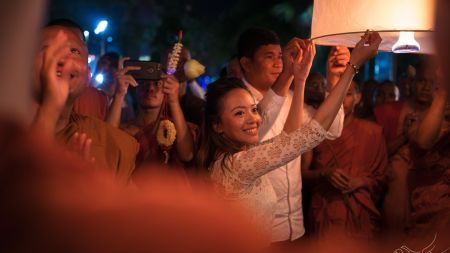 "I'm not a professional photographer", says La Mo (1977, Siem Reap), who nevertheless was the recipient of the prestigious World Sony and Zeiss photography awards: "It is just that, particularly since 1994, photography has been my favorite hobby, or let say my passion".

Avoiding overstaging, La Mo's photos capture the authenticity of a moment, a motion, a facial expression. He loves all things related to Cambodian culture, lifestyle, from religious rapture to the patient repetition of farming and harvesting.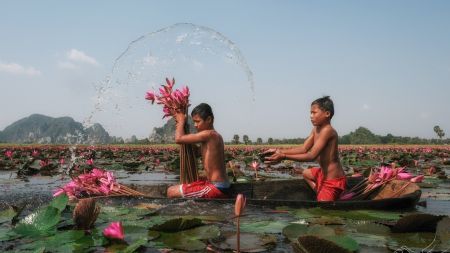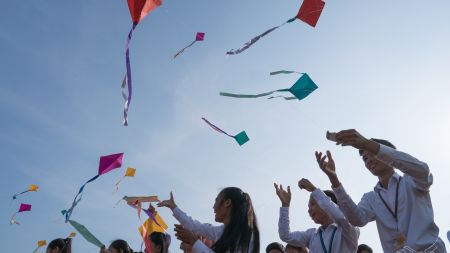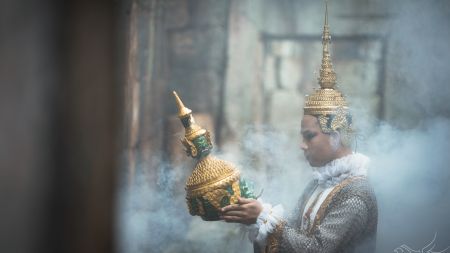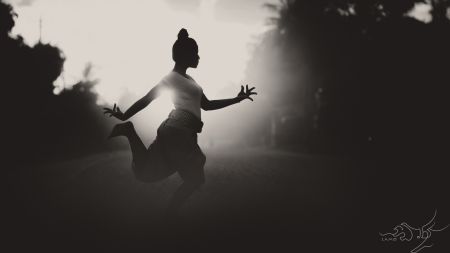 Selected for the latest edition of Phnom Penh Photo Festival in 2018, his visual approach of such a multi-faceted country expresses a genuine empathy, a refined ingenuity.
But La Mo is also curious of the rest of the world, which he has extensively traveled. Right now, he's planning a journey through Iceland, while always ready to hop in his car to cover a healing ceremony in a remote hamlet of Takmeo Province, the Kite Festival celebrated by school kids in some suburb, the Milky Way skies seen from different spots around Cambodia, a solitary dancer communicating with the outer world among the ruins of Preah Vihear...
All photos by La Mo. The Meak Bochea series was shot at Kol Tor Toeung Pagoda, Kandal Province.