Kaffir lime leaves, hibiscus flower infusion, Kampot red peppercorns, and a generous dash of made-in-Cambodia Samaiwhite rum: MAADS Mix, the signature cocktail now available at several hotels and lounges around the country, definitely goes local.
Both tangy and smooth, the drink was designed for MAADS by Sola, the mixologist creating groundbreaking cocktails for Samai Distillery in Phnom Penh.
Its natural pink color inspired Plantation bartenders to call it PinKhmer, while at Penh House, another boutique hotel in the capital city, it is under the name of Kambu Kool that it can be sipped around the equally refreshing rooftop swimming pool.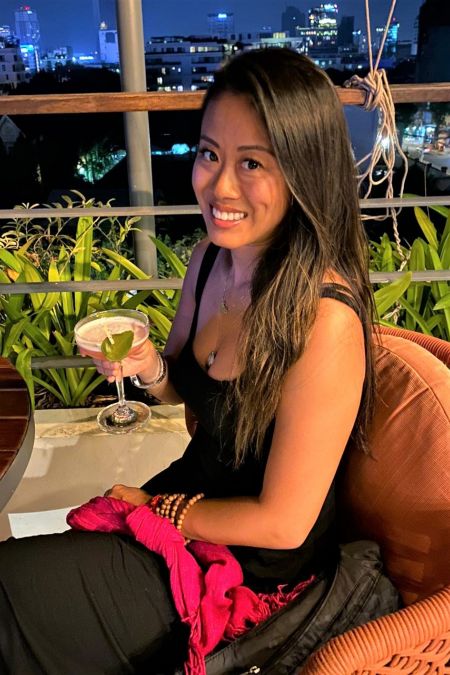 Foodie blogger Davy Khy tasting the cocktail...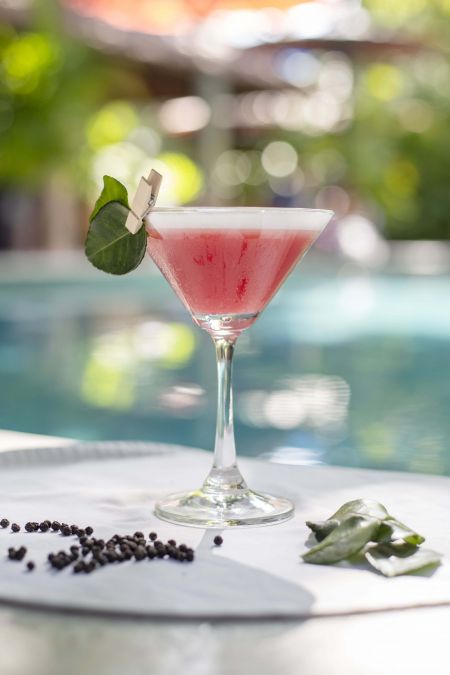 ...and by the pool at Pavilion Hotel.
The balance of ingredients and preparation techniques have been fine-tuned in collaboration with Samai team, "Cambodia's first and only premium rum distillery". You can visit the distillery during your stay in Phnom Penh.
And as the dry season has started in Cambodia, a MAADS Mix by the pool is the thing to do!